Basic Facts About Health Insurance Exchanges
May 7th, 2013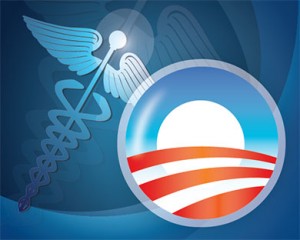 The debate whether or not the government should get involved in private health insurance issues may be far from over. However, when the United States Supreme Court voted to uphold the new health care law, health care coverage essentially became mandatory for all citizens. It is interesting to see how the administration will go about implementing the new law and a major part of the process is the establishment of Health Insurance Exchanges.
Health Insurance Exchanges defined
A health insurance exchange or HIX is an open marketplace where individuals and small businesses can compare options and choose the right health insurance plan that suits their needs. Think of it as the Travelocity of health insurance plans. As of now, it is still unclear whether employees of large companies can purchase health insurance from the exchanges.
HIX activation date                     
Enrollment for the health insurance exchanges is set to begin on Oct. 1, 2013 and coverage will roll out on Jan. 1, 2014.
Types of health insurance exchanges
The new law requires every state to have its own health insurance exchange. However, states can choose whether or not to set up one on their own. Hence, we get three main types of health insurance exchanges:
State exchange. Some states chose to set up and run their own in-house exchange that offers health insurance plans to residents.
State-federal partnership. Some states chose to set up a partnership exchange with the federal government.
Federal-run. For states that did not choose any of the options above, the federal government will step in and operate the exchange for them.
Plan levels
All plans available in the exchanges must meet the minimum essential health benefits as determined by the new health care law. Buyers can choose from four basic plan levels and one catastrophic health plan that is available for certain eligible individuals:
Bronze level – 60 percent coverage
Silver level – 70 percent coverage
Gold level – 80 percent coverage
Platinum level – 90 percent coverage
Catastrophic plan – special plan available only to uninsured individuals aged 30 years and below.
Affordability of plans
Low income individuals who earn anywhere between 133 and 400 percent of the federal poverty level may be able to qualify for a government subsidy when they purchase their plans through the exchanges.
For more information, visit the Health Insurance Exchange guide.
Related posts from our blog:
No related posts.