Use Your Health Plan to Your Advantage
May 21st, 2013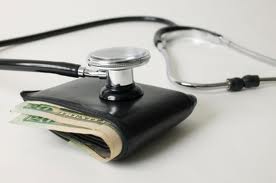 You might have your health plan but do not know how to use it to your advantage. Most people do not fully understand how their benefits work. This confusion leads some people to lose money, pay more for care, or get their claims denied.
Here are some ways to make your health plan work to your advantage:
Plan for your  high deductible health plan
Higher deductibles mean you have to spend more money out-of-pocket before your insurance kicks in and pay for your health benefits. High deductible health  plans are very popular because they come with lower premium prices. If you have a high deductible health plan, it's important that you plan your finances. You can pair HDHPs with Health Savings Accounts, which allow you to save money for your medical needs without any tax burden. Save at least the amount of your deductible in your HSA as soon as you can.
Network it
Some plans are restricted to a network of providers or pay more for services acquired from in-network providers. Make sure you know which type of plan you have and whether you have a provider network. If you have an HMO plan, make sure you stay within your network to save on your insurance cost; going to a non-network provider means you have to pay for the full cost.
A POS plan offers some flexibility: you can go in-network which is less expensive, but you can also choose to go out-of-network which may still be covered but usually involves more paperwork.
Check your account
If you're using an FSA or HRA, your funds will disappear if you do not use them by the end of the year. If you expect eligible expenses this year, you'll know to use your FSA or HRA, instead of using other funds. You can also opt for an HSA account, which rolls your unused funds to the next year.
Practice prevention
Under the new healthcare law, plans must provide preventive care services free of charge. Ask your physician which procedures you can avail of. This will not only help you get your money's worth, but more importantly it can help you prevent any looming disease. These services are available even if you haven't met your deductible, as long as you do not have a pre-existing condition that already needed one of these tests or screenings.
Have a non-emergency plan
ER visits can be very expensive. Yet not all medical conditions are serious enough for the ER. Some plans offer options for uncertain situations such as nurse advice lines or extended-hours urgent care. Find out what your options are for these cases, so you can avoid unnecessary ER visits. Reserve ER visits for life-threatening situations.
Related posts from our blog:
No related posts.