Simplified Health Insurance Application Revealed
May 1st, 2013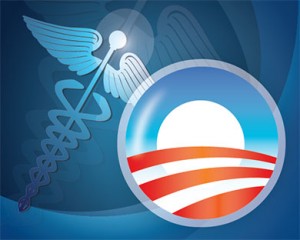 The Patient Protection and Affordable Care Act of the Obama administration aims to provide affordable and comprehensive health insurance to millions of Americans. Now, the law would like to make the process of applying for coverage easier by using a simplified health insurance application .
The first draft of the application was long and complex; many feared uninsured people would give up in frustration. Administration officials say they made changes to cut the paperwork burden considerably. Marilyn Tavenner, Medicare chief who also oversees the implementation of the new law, described it "significantly shorter than industry standards."
Ron Pollack, executive director of Families USA, a non-profit consumer health-care advocacy organization, said the new application will be easier to navigate and much less intimidating.
However, applicants will still have to provide detailed information of their incomes to determine whether they qualify for a government subsidy. They need to gather tax returns, pay stubs and other financial records before filling out an application.
The health care law is expected to help nearly 30 million uninsured Americans get coverage. Enrollment begins Oct. 1 and coverage will roll out Jan. 1. Middle-class people who do not have employer-sponsored plans can purchase private insurance; tax credits are available in most cases to make premiums more affordable. Low-income people will be directed to government programs like Medicaid.
Most consumers can apply online through the new Health Insurance Exchanges which will operate in each state. The streamlined application form will be used to steer consumers to either private plans or the Medicaid program. The application process will also utilize a federal "data hub" to verify identity, citizenship, and immigration status.
Today, health insurers require you to fill out a lengthy questionnaire about your health. Under the new law, you cannot be denied coverage or charged more because of a pre-existing condition. Questions about your health will be eliminated and they will be replaced with questions about your income. Applicants who underestimate their incomes could receive smaller tax refunds.
For more information, visit the Health Insurance Exchange guide.
Related posts from our blog:
No related posts.