Washington Might Run More Health Insurance Exchanges Than Expected
Mar 15th, 2013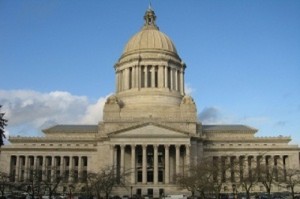 Enrollment in health insurance exchanges across the nation should begin on Oct. 1, 2013. Several states are scrambling to set up their own marketplaces to meet the deadline, but it looks like the U.S. government could end up running more exchanges than expected under the new healthcare law.
The Patient Protection and Affordable Care Act (PPACA) is President Obama's landmark law. It aims to improve healthcare coverage for U.S. residents by providing more affordable and comprehensive health insurance plans sold on health insurance exchanges. A key component of the new law is the establishment of  both federal and state run health insurance exchanges.
These exchanges will serve as the new marketplace where individuals or small businesses can compare and purchase health insurance plans available in their state. It is created to do away with confusing figures and fine prints commonly associated with today's health plans. In addition, clients can easily find out if they are qualified for any government subsidy.
Initially, a total of 17 states were given the go ahead to set up their own exchanges. The federal government will run the marketplace for the remaining 33 states during the first few years.
However, some of the previously approved states are facing challenges that could force Washington to intervene and take the reins before open enrollment begins, according to Gary Cohen, the Health and Human Services (HHS) official heading exchange implementation.
"I'm absolutely confident that every state will have an exchange that will be functioning and ready," Cohen said. "The type of exchange may be different, (but) there will be an exchange of one kind or another in every state."
Cohen declined to share the number and the identity of the states that are facing difficulties. The main roadblocks for these states are the development of information technology systems to run the marketplace and the legal and political challenges from reform opponents, he said.
Under the new law, if a state cannot or will not set up their own exchange, the federal government will do so.
The Congressional Budget Office estimates 26 million Americans will get their coverage through the exchanges. Another 12 million people are likely to benefit from the planned expansion of the Medicaid program.
Coverage for both the exchanges and the Medicaid expansion should begin on Jan. 1, 2014.
For more information, visit the Health Insurance Exchange guide.
Related posts from our blog:
No related posts.