How to Become a Morning Workout Person
Feb 12th, 2013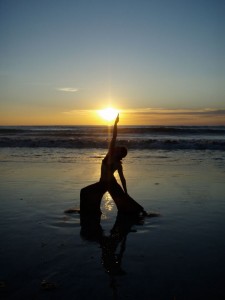 Workouts can be performed at any time of the day and provide the same health benefits. Fitness experts recommend that you should perform your exercises at the same time each day, at a time that's right for you. However, doing your workouts early in the day has several advantages over doing them at a later time. Early morning workouts won't ruin your sleep and keep you pumped up the rest of the day. Here are some ways to become a morning workout person:
Prioritize your sleep
Waking up feeling sluggish makes it very difficult to get out of bed and start exercising. Go to bed early and get enough sleep so you'll be prepared to handle the demands of your exercise routine. Avoid caffeine, watching TV, or looking at a computer screen before bedtime.
Don't hit the snooze button
Hitting snooze button several times will make you lose valuable workout time. Don't fool yourself; set your alarm for the time you actually need to get up. Force yourself to get out of bed without hitting that snooze button. Get into exercise mode by changing into your workout gear right away.
Get excited
It's hard to get out of bed and miss a few minutes of sleep time if you think your workout is boring. Opt for something that's challenging which you love to do. You can also try mixing several workouts into one routine to make things more exciting.
Create a plan
If possible, plan your activities for the entire week. Or at least have an idea of what your exercise will be like the next day. Waking up with a plan helps cut your stress level. Prepare your pre-workout snack or meal, your outfit, or any gear you might need the night before.
Set small goals
If the idea performing an entire yoga session every morning seems too much of a challenge, start with something you know you can achieve but also pushes you to move forward. You can start with 10-minute exercises or a 20 minute walk around the block. Pushing yourself further gets easier as you move along with your early morning sessions.
Source: VISTA Health Solutions
Related posts from our blog:
No related posts.