Health Insurance Exchanges: Less Competition Than Expected?
May 20th, 2013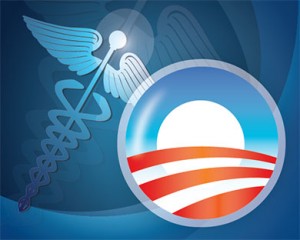 Are we really getting more affordable health insurance starting 2014?
Affordable health insurance through health insurance exchanges
One of the mechanisms for more affordable health insurance is the creation of health insurance exchanges. This is an open marketplace where customers can choose and purchase coverage that suits their needs. The main idea for these marketplaces is the resulting competition will drive prices down.
Is this the reality? Or are we relying too much on other factors for this thing to work?
As of early May, CMS deputy administrator Gary Cohen admitted in a house hearing that only 140 insurers expressed interest in selling qualified health plans (QHPs) on the federal Marketplace. The administration originally predicted an estimated 900 insurers to compete for customers.
The same thing is true for states that operate their own Health Insurance Marketplaces. For example, only six insurance carriers have expressed intent to sell on the Illinois Health Insurance Marketplace. The combined 165 health policies offered by these six carriers are also far lower than expected.
Marketplace Carrier Competition Will Likely Be the Same As They Are Now
The future level of competition in each state health insurance exchange will likely reflect the current scenario. Experts predict that states that already have strong health insurance carrier competition will have more plans available through their exchanges and will attract more insurance carriers. Conversely, states that have limited competition will likely exhibit the same scenario.
We can only speculate why very few carriers will join the health insurance exchanges at the start. Perhaps they are uncertain about state and federal laws. They might be taking the wait and see approach. Maybe they are worried that the market will be flooded with sick clients and raise premium prices. Whatever their reasons are, they are keeping mum about their participation or lack thereof in the marketplaces.
SHOP Delay to Raise Costs for Small Businesses
The Small Businesses Health Options Program (SHOP) that would have helped employers with fewer than 100 employees offer health insurance to their workers will be delayed for at least another year. Until 2015, small business owners can only offer a single policy to their employees. Critics say that this will do little to pressure health insurance carriers to offer more affordable plan options.
For more information, visit the Health Insurance Exchange guide.
Related posts from our blog:
No related posts.