Vitamin D Deficiency Can Make Older Women Fat
Jul 2nd, 2012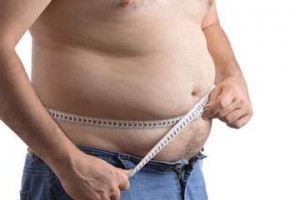 A recent study by Kaiser Permanente published in the Journal of Women's Health suggests that women aged 65 and older who have insufficient level of Vitamin D can cause them to gain weight.
They studied 4,600 women for four and a half years and found that those with lower levels of Vitamin D gained about two pounds more than women who have adequate levels of Vitamin D.
"This is one of the first studies to show that women with low levels of vitamin D gain more weight, and although it was only 2 pounds, over time that can add up," said Erin LeBlanc, the author of the study and an endocrinologist at the Kaiser Permanente Center for Health Research in Portland, Oregon.
Based on The Endocrine Society, inadequate level means having less than 30 nanograms per millimeter (ng/ml) of vitamin D in their blood.
The study revealed that almost 80% of the women participants have inadequate Vitamin D level in their blood. Researchers think this is because the primary source of Vitamin D is sunlight and the participants may not have spent a lot of time outdoors. Another factor may be diet. About 60% of the participants remained at a stable weight, 27% lost more than 5% of their body weight, and 12% gained more than 5% of their body weight.
"Our study only shows an association between insufficient levels of vitamin D and weight gain, we would need to do more studies before recommending the supplements to keep people from gaining weight," LeBlanc said. "Since there are so many conflicting recommendations about taking vitamin D for any reason, it's best if patients get advice from their own health care provider."
Vitamin D deficiency may lead to cardiovascular diseases, rickets, diabetes, hypertension (among others).
The best sources of vitamin D include sunlight, eggs, salmon, sardines, tuna, milk, cereal, eggs and mushroom.
Related posts from our blog:
No related posts.