US Health Care Lost $750 Billion in 2009
Sep 11th, 2012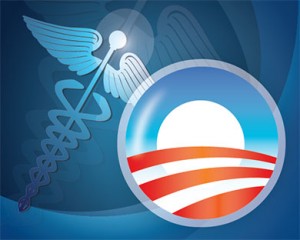 In 2010, nearly 50 million or more than 16 percent of Americans did not have any form of health insurance. The majority cited the cost as the top reason for the lack of coverage. There are several factors that drive health care costs up. One of them is misappropriation of funds. A new report has found that the U.S. health care system wasted $750 billion on administrative fees; medical fraud; missed prevention opportunities; and unnecessary and overpriced medical tests and treatments in 2009.
According to The Institute of Medicine, who recently published the report, the money lost on services that failed to improve Americans' health conditions would have been enough to provide coverage for more than 150 million workers. In addition, more than 75,000 lives could have been saved if higher-quality care was delivered.
"I was surprised at how much waste there seems to be," said study author Dr. Mark Smith, president of California HealthCare Foundation. "We're spending money in ways that don't seem to improve people's health."
"Much of what's in this report is beyond partisan politics," Dr. Smith added. "There may be disagreement on how to get there but there's pretty broad agreement on where we need to go."
The study highlights the failure of the current health care system which need to be reformed said Dr. Peter Pronovost, medical director for Johns Hopkins University's Center for Innovation in Quality Patient Care.
"We have been talking about improving quality and value for over a decade," Dr. Pronovost commented. "Yes we need to do this. The question is how."
In his book "The Truth About Getting Sick in America," Dr. Timothy Johnson wrote that the U.S. has the lowest life expectancy among the top five health care spenders.
He added that the country's health care cost per capita costs twice as much compared to other industrialized countries despite not providing basic health insurance coverage for all its citizens.
According to the study, about $190 billion was spent on administrative cost; $105 billion was lost to medical service and product prices that exceeded competitive benchmarks; $340 billion was wasted on unnecessary and inefficiently delivered health care services; $55 billion was lost to missed prevention opportunities cost; and $75 billion was lost to medical fraud.
From the Health Insurance News room.
Related posts from our blog:
No related posts.