Sugary Drinks May Increase Stroke Risk in Women, Study Says
Nov 5th, 2012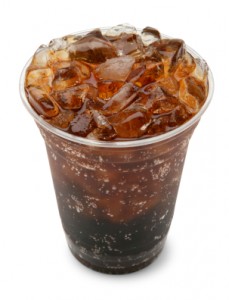 Women who regularly consume sugary drinks are more likely to experience stroke than women who only drink sweetened beverages occasionally, according to a recent Japanese research.
Like previous studies that showed the link between sugary drinks and several health problems like diabetes, obesity, and heart attacks, this study also failed to establish a cause and effect relationship between regular soft drinks consumption and increased incidence of stroke.
The study, published in the American Journal of Clinical Nutrition, involved almost 40,000 Japanese men and women. Each participant was asked to fill out questionnaires regarding their typical food and drink consumption in three separate occasions: in 1990, 1995, and 2000.
The participants were divided into four groups according to how much soft drinks they consumed: rarely drank, had one or two drinks per week, had three or four drinks per week, drank every day or almost every day.
The study was limited to sugary sodas and fruit drinks and excluded diet sodas or natural fruit juices.
Researchers noted more than 1,900 cases of stroke among the participants during the 18 years of follow-up.
According to the study, those who consumed sugary drinks most often were 83 percent more likely to suffer an ischemic stroke than those who rarely drank them. Ischemic stroke results from the obstruction of blood vessels going to the brain. It is the most common type of stroke.
Researchers did not find similar link in men. In addition, high soft drink consumption was not linked to increased rates of heart disease in either gender.
The American Beverage Association (ABA), a group representing non-alcoholic beverage manufacturers in the U.S. criticized the study saying that it "does nothing to educate people about the real causes of heart disease or heart health issues."
"It only shows what we already know to be among the risk factors for heart disease: ethnicity and age. There is nothing unique about soft drinks when it comes to heart disease, stroke or any other adverse health outcomes," the ABA added.
Source: VISTA Health Solutions
Related posts from our blog:
No related posts.