Study Links Secondhand Smoke to Memory Loss
Sep 21st, 2012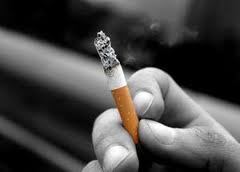 A recent study has linked regular exposure to secondhand smoke to adverse effects on brain function. According to British researchers, spending significant time with smokers may be causing damage to memory among nonsmokers.
"According to recent reports by the World Health Organization, exposure to secondhand smoke can have serious consequences on the health of people who have never smoked themselves, but who are exposed to other people's tobacco smoke," said Dr. Tom Heffernan, Northumbria University's Collaboration for Drug and Alcohol Research Group researcher. "Our findings suggest that the deficits associated with secondhand smoke exposure extend to everyday cognitive function."
While the study linked secondhand smoke exposure to memory deficits, it failed to establish a cause-and-effect relationship.
A comparative study was conducted between a group of smokers and two groups of nonsmokers. One group of nonsmokers was exposed to secondhand smoke for an average of 25 hours a week for a period of about 4.5 years. The other group of nonsmokers was not routinely exposed to secondhand smoke.
Participants from the three groups were administered a time-based memory test, where they performed a specific task after a period of time. They were also subjected to event-based memory tests, where they were asked to recall future planned activities.
The group exposed to secondhand smoke scored twenty percent lower compared to the other nonsmoking group, the study showed.
Smokers scored the lowest among the three groups, scoring thirty percent lower than those who were not exposed to secondhand smoke.
The findings were recently published in the online journal Addiction.
"We hope our work will stimulate further research in the field in order to gain a better understanding of the links between exposure to secondhand smoke, health problems and everyday cognitive function," Dr. Heffernan said.
Related posts from our blog:
No related posts.