Study: Family Health Insurance Costs Up 50%
Jan 26th, 2012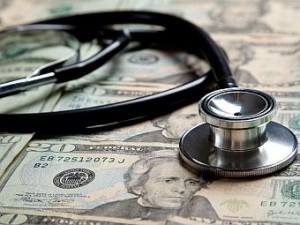 A recent study conducted by the Commonwealth Fund reveals the increase in health insurance premiums and deductibles clients are paying for employer-provided health insurance.
The study showed that from 2003 to 2010, total premiums (combined amount paid by both employers and employees) for family coverage increased by 50%. The bigger share of the burden has been passed on to employees. Over the same period, workers have paid 63% more on annual premiums. In 2003, employee premiums for family health insurance plans cost about $2,300; in 2010, the average cost was $3,700.
The report also revealed that "many of these families experienced little or no growth in salaries, as a result, workers traded off wage increases so they can hang on to their health benefits."
Furthermore, employees are actually paying more money out-of-pocket and getting much less, as a result of higher deductibles. Over the period of seven years, the average family deductible nearly doubled to almost $2,000 in 2010.
Research was done through annual employer data reports from the federal government to determine insurance cost trends in the fifty states and the District of Colombia.
The Affordable Care Act (passed in March 2010) will play a huge role whether or not the rate of cost growth can be slowed, according to the report. The act, which is intended to take effect over the next several years, has set guidelines to help lower the costs of healthcare and can set the stage for future actions, according to the report.
However, in November 2011, the United States Supreme Court has agreed to hear challenges to the health care reform law, examining some of the act's provisions. The high court has scheduled arguments for March 26, 27, and 28 to decide the constitutionality of the historic health care overhaul.
The court will decide:
whether the law can even be challenged.
the constitutionality of the individual mandate.
if the mandate is ruled unconstitutional, the court will then decide if the entire Affordable Care Act is valid.
if the law's Medicaid expansion is against states' rights.
The final decision on the health care reform law may come out before the fourth of July in the middle of the president's re-election bid. The new law has been heavily criticized by all of Obama's potential GOP opponents.
Republicans have labeled the law unconstitutional  even before Obama signed it in March 2010.
The report added that "the rising insurance costs and diminishing coverage, there is a lot at stake for both the insured and the uninsured as the nation moves forward,"
Related posts from our blog:
No related posts.