Strokes Affect Younger Age Groups
Nov 15th, 2012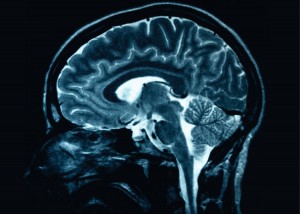 Stroke cases among young and middle-aged adults are on the rise, a recent study suggests.
According to the study, strokes affect younger age groups among adults between 20 and 55 years rose from 12.9 percent in 1994 to 18.6 percent in 2005.
The team also found that the average age of stroke victims went down from 71 years old in 1994 to 69 years old in 2005.
"The reasons for this trend could be a rise in risk factors such as diabetes, obesity and high cholesterol," said study author Dr. Brett Kissela, Neurologist at the University of Cincinnati College of Medicine. However, he also acknowledged that the advancement in diagnostic procedures may have contributed to the increase in the number of cases identified.
"Regardless, the rising trend found in our study is of great concern for public health, because strokes in younger people translate to greater lifetime disability," Dr. Kissela noted.
For the study, researchers analyzed data on patients between ages 20 and 54 years on three separate periods between 1994 and 2005. Only the patient's initial stroke diagnosis was included in the analysis.
According to the study, stroke cases among those 75 years and older decreased between 1994 and 2005. Previous studies have shown that the incidence of stroke has been on a steady decline over the past decades.
"Any decline in stroke incidence is positive from a public health prospective, but reduced incidence in older ages is counterbalanced by the worrisome trend of younger strokes," Dr. Kissela wrote. Strokes hitting the younger population mean a bigger loss of productive life years, and higher medical care expenses.
The findings reflected the overall trend of younger stroke patients seen in both Caucasians and African-Americans. The annual stroke cases among Caucasians between 1994 and 2005 increased from 26 to 48 strokes per 100,000 people. During the same period, the annual stroke rate among African-Americans also increased from 83 to 128 strokes per 100,000 people.
Most of the cases can be attributed to ischemic stroke, a type of stroke which happens when an artery going to the brain is blocked.
The reasons for the increase in the number of stroke cases among younger people may not be clear. Researchers pointed out several studies that may contribute to this phenomenon like the increase in the number of individuals with high cholesterol. They also pointed that the national rates of diabetes, obesity, and sedentary lifestyle have increased during the study period.
"The good news is that some of the possible contributing factors to these strokes can be modified with lifestyle changes, such as diet and exercise," Dr. Kissela said.
Source: VISTA Health Solutions
Related posts from our blog:
No related posts.