Risk of Early Pancreatic Cancer Up for Heavy Smokers and Drinkers
Oct 16th, 2012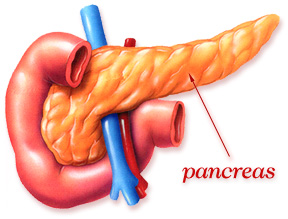 Heavy smokers and drinkers may develop early pancreatic cancer compared to those who do not drink or smoke, a recent study has found.
Pancreatic cancer is often considered as a "silent" disease because it rarely shows early symptoms or disease-specific symptoms at later stages until it's too late. The average age of diagnosis for the disease is about 72 years, according to the American Cancer Society.
For the study, published in the American Journal of Gastroenterology, more than 800 pancreatic cancer patients were surveyed. Those who were heavy smokers were diagnosed at the average age of 62 and those who were heavy drinkers were diagnosed at the average age of 61.
Heavy smokers are people who smoke one pack or more a day and heavy drinkers were those who consume three or more drinks each day.
In addition, researchers noted that among heavy drinkers, those who consumed beer were diagnosed earlier compared to those who chose other types of alcohol like wine or liquor.
However, when the amount of alcohol was taken into account, the type of alcohol consumed did not affect the age of diagnosis.
Researchers found a link between heavy smoking, drinking, and early diagnosis of pancreatic cancer. However, a cause and effect relationship was not established.
Fortunately, the risk of being diagnosed of pancreatic cancer at an earlier age can still be reversed. Heavy drinkers and smokers have greatly reduced their risk for the disease after giving up their unhealthy habits for at least ten years.
The findings can help establish the proper age to start screening for pancreatic cancer once diagnostic tests are widely available.
"As screening programs are developed, an understanding of how personal features influence the age of presentation will be important to optimize the timing of those screenings," said lead author Dr. Michelle Anderson, University of Michigan Health System assistant professor for internal medicine.
Source: VISTA Health Solutions
Related posts from our blog:
No related posts.