Restaurant Chain Cut Work Hours to Avoid Employer Mandate
Oct 18th, 2012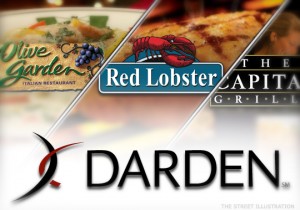 The Affordable Care Act's employer mandate requires employers with fifty or more employees to provide health insurance coverage to their workers or face penalties. This provision aims to help most Americans get health coverage through their employers.
However, for those who cannot afford health insurance on their own, this law may have the opposite effect. Employers can take advantage of a loophole and simply cut down on the number of regular employees by reducing their working hours.
Darden Restaurants Inc., owner of several restaurant chains like Olive Garden, Red Lobster, and Longhorn Steakhouse, have already started testing this move aimed to avoid the added cost of providing coverage to employees and their dependents.
The company has increased the number of workers on part-time status in their restaurants in four markets across the country. This means affected employees will work less than 30 hours a week.
Darden employs more than 180,000 employees and about 75 percent of them are currently part-timers. The company already offers health insurance to all of its employees. However, many are provided with limited-benefit plans which will be considered illegal under the new law.
If Darden fully implements their experiment, employees might end up without any employer-sponsored health insurance at all – jeopardizing President Obama's assurance that those who already have health insurance will get to keep them under the new law.
Some Darden employees with traditional health insurance from their employer are also at risk of losing work hours so they can be cut from their plans.
This move is only part of the company's efforts to keep labor costs down. If proven successful, other companies will likely do the same, especially once the employer mandate takes effect in 2014.
Darden operates more than 2,000 restaurants across the United States and Canada and is not the only restaurant chain looking to manage labor costs. Fast food giant McDonald's Corp. is also looking at several factors affecting health care costs, as noted in a conference call with investors.
Source: VISTA Health Solutions
Related posts from our blog:
No related posts.