Plastic Component Linked To Childhood Obesity – Study Finds
Jun 29th, 2012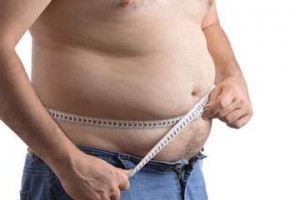 Obesity may be caused by a number of things such as diet, inactivity, medications, and medical conditions. We can now add plastics to the list.
A new study suggests that a chemical compound found in plastics known as di-ethylhexyl phthalate (DEHP) may be linked to high rates of childhood obesity. It is believed that the chemical alters biological functions involved in fat metabolism. Researchers have found that children with the highest levels of DEHP are nearly five times more likely to be obese compared to those with the lowest DEHP levels.
DEHP is a plastic polymer found in a variety of products. It is used as a plasticizer or softener for most PVC medical devices like tubings and intravenous bags.
The chemical influences fat creation and lipid metabolism, according author Dr. Mi-Jung Park, Department of Pediatrics, at the Inje University College of Medicine, in Seoul, South Korea.
DEHP does two things to increase fat development, Park said. It reduces androgen's effect and disrupts thyroid functions. Androgen is a male sex hormone which lowers body-mass index (BMI) while thyroid hormones regulate metabolism.
Phthalates have also been linked to low birth weight, testicular cancer, genital deformation, reproductive problems, and male breast enlargement.
The study, which will be presented at the Endocrine Society's annual meeting in Houston, measured DEHP levels in 204 children between 6 and 13 years old.
Children with higher BMI, which indicates obesity, were found to have higher DEHP levels. Researchers did not demonstrate a cause-and-effect relationship between DEHP levels and obesity.
We should be aware that phthalates can be found almost anywhere, Park said. They can be found in commercial products such as food and water containers, plastic bags, packaging wraps, cosmetics, and toys. She also warned that pregnant women, infants, and young children are more sensitive to the chemical. Hot food or water should not be added to plastic containers as this hastens the compounds release, she added.
Dr. Sarah Janssen of the Natural Resource Defense Council recommends that products with DEHP should be properly labeled, and the storage time of blood products in plastic bags be minimized.
Related posts from our blog:
No related posts.