Pharmaceutical Industry Braces For A Tough Year
Jan 24th, 2012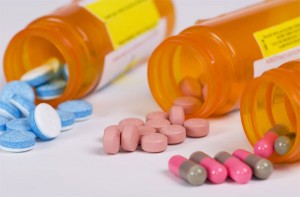 The pharmaceutical industry is not prepared to deal with the tough times ahead as several leading drugs will be off patent this year, survey shows.
This year, drug makers are expected to lose revenues by as much as 40% as several commonly used drugs will lose patent protection, exposing them to generic drug competition.
A survey conducted by The Economist Intelligence Unit shows the industry is aware of the patent cliff. However, it is not prepared to deal with the consequences it can bring.
Only 17% of pharmaceutical and health care executives think the industry is taking the necessary measures to fight the projected loss of revenue in 2012 according to the survey.
An estimated $29 billion in U.S. drug revenues will be open to generic competition this year with numbers reaching $60 billion worldwide, according to The Economist Intelligence Unit.
The world's largest pharmaceutical firm, Pfizer, will be dealing with these effects as its popular anti-cholesterol drug Lipitor went off-patent in the U.S. last November. The drug is expected to lose huge market sales this year, which in 2010 reached more than $10 billion.
The anti platelet Plavix, the second highest selling drug manufactured by BMS and Sanofi will be off patent this year. Sales in the U.S. reached $6 billion in 2010.
Other popular drugs facing similar fate are Seroquel by AstraZeneca, Actos by Takeda, and Singular by Merck. They are all going to be exposed to competition from generic drugs in the U.S. starting 2012.
Pharmaceutical companies will likely face difficulties in European markets. Ravaged by the debt crisis, governments in Europe are already dealing with the combination of ageing populations, medical technology advancement, and increasing patient demand.
Many European countries are dealing with the problem by cutting salaries and pensions for health care workers, reducing prescription drug prices, and introducing measures to promote the use of generic drugs.
European pharmaceutical sales are expected to decline for a fourth straight year in 2012, according to the report. It also says that with a much younger population and health care budget expansion, the U.S. will have a slightly better outlook this year.
The upcoming presidential elections will also bring much uncertainty even if President Barack Obama wins (expected by half of the respondents), his health care reforms will continue to encounter challenges.
As many developed markets have austerity measures in place, the emerging markets, especially Asia will likely spearhead the global health care spending. China in particular is in the process of developing large-scale public health programs and several private investors are interested to get involved. This further increases pharmaceutical companies' interest in Asia.
Experts project that Asian health care spending will be at par with Western Europe's by 2015, 23% versus 24% of the world total.
Almost 50% of the respondents expect a worse year for the health care industry in 2012 and 61% are expecting a worse global economy.
Related posts from our blog:
No related posts.