No More Liver Transplants
Feb 2nd, 2012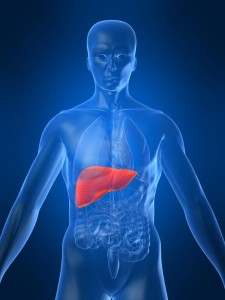 Hidden in the passages of the health care reform bill that was signed in March 2010 there is a small entry made with regard to Medicaid patients who are twenty-one years old and older. The problem is not so much with the list of changes that will be instituted by January 2014 as it is with the issues.
One of the widely discussed issues is with the government run insurance reimbursement policy that also is inclusive with the senior citizen Medicare program. However, even with the twenty-one percent mandated reduction with individual health insurance reimbursements there are a few other changes that will be under serious consideration. Sadly, there are a few mandates that have already gone into affect and many individuals and their family members are becoming very upset.
In one state, alone they are already rationing the idea of who is eligible for a liver transplant and who is no longer eligible for a liver transplant. It will not take the majority of insurance providers very long to spread out from coast to coast. Patients who have been on a waiting list for a liver transplant are now finding they are being removed. The implemented reform bill is very clear and now the medical repercussions will soon travel through every state of the union.
The new universal health care is stipulating that no longer will individuals at any age be eligible for a liver transplant if they were also diagnosed with Hepatitis C, heart disease, and bone marrow transplants, or lung, pancreas, and liver transplants. The reason the medical industry is forbidden to permit these surgeries any longer is centered on cost.
Remember, we the people wanted to find ways to lower the cost of increasing insurance premiums and medical care costs because this was getting too high. Well, the government entities, be as they may, introduced a low cost health insurance system and have kept their promise to the American people. This new delivery form of medical care will definitely keep the cost of medical health expenses much lower than it has been in many years.
There is just one small problem with this. The cost of the annual insurance policies by all of the insurance providers are going up substantially. In many cases, individuals and families are being notified that their annual health insurance policy renewal can be as high as a forty percent increase over previous years. Are you still going to insist you are a fan of The Patient Protection and Affordable Care Act?
Related posts from our blog:
No related posts.