New York Health Insurance Under the ACA
Jan 31st, 2012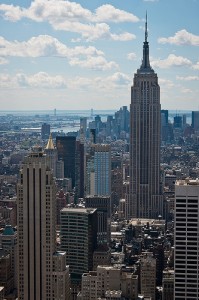 Since the signing into law of the Patient Protection and Affordable Care Act in March 2010, its key provisions had suffered legal challenges. But how did it impact the lives of the people – of New Yorkers in particular?
A study by the New York State Health Foundation shows that New York health insurance premiums have risen more than 90% in the past few years. This is true for individuals, small business owners and self employed health plans. It had become so difficult for residents to choose between paying for their premiums and paying for their bills. For some who are having a hard time acquiring coverage, the choice was between keeping up with their health care needs or draining their resources.
Two years into the implementation of the Health Care Reform, a lot of Americans particularly those who were having a hard time acquiring a New York health insurance coverage have felt the Affordable Care Act (ACA) easing their family's health care problem.
The New York State (NYS) Health Foundation has gathered testimonies from NY residents who are recipients of the advantages of the reform. Here are a few stories:
One of the provisions of the health care reform is to prohibit health insurers from implementing a waiting period for applicants who have a pre-existing condition. This provision initially started with children's plans but now also applies to adults' coverage. New York state health insurance law doesn't allow insurers to deny coverage to those with pre-existing condition even before the health care reform act but insurers implement a "waiting period". To address this concern, the federal government through the Affordable Care Act has created the Pre-Existing Condition
Insurance Plan (PCIP) program. New York' version of the PCIP is the New York Bridge Plan. This program's goal is to provide coverage to residents who cannot acquire coverage because of a pre-existing condition. As of the latest count, there are already more than 2,300 residents enrolled under this program.
Another feature of the ACA allows young adults to stay in their parent's policy until the age of 26 even if the dependent child is no longer in school. The NYS report gives an example of a family who was directly helped by this provision. Megan Schley of Circleville was already in the process of putting up her own business when she was diagnosed with Crohn's disease. She didn't have coverage at that time. Because of this, her mom had to juggle their depleting finances to pay out of pocket and ensure that she gets the medical care she needs. They found out that through the ACA, Megan could still be covered under her father's policy but her coverage couldn't start until after a month. However she needed coverage right away lest they accrue more medical costs. Until they came across a NY Bridge Plan advertisement. This has allowed them to take care of Megan's medical costs and bring back the balance in their finances.
With the rising costs of health insurance, small businesses were struggling to continue providing health care benefits to their employees. Matt Grove who owns and runs the Bagel Grove with his wife, experienced this problem. They wanted to continue offering health care benefits but the rapidly increasing premiums made it difficult for them. Then they learned that the ACA can give them up to a 35% tax credit if they keep offering health care benefits. By doing so, they get to keep their employees happy without much financial burden on small business owners like him.
The ACA aims to close the donut hole in Medicare's Prescription Drug plan by 2020. For now, as soon as seniors reach the donut hole, they can expect a check with a $250 rebate plus they get a 50% discount on brand name drugs and 7% on generic drugs. Patricia Curry-Wilson of Binghamton, was struggling with keeping up with all her prescription drugs even with some free samples. But February of 2011, she was able to receive the $250 rebate which could really help offset her prescription costs. She is also happy with the additional coverage she can get from the state program – EPIC (Elderly Pharmaceutical Insurance Coverage). Through EPIC, seniors can offset their prescription costs with a supplemental drug coverage. Low to moderate income families can also apply for assistance for their Medicare Part D premiums.
If the health care reform go on as planned, more of its provisions will be implemented every year. In 2014, a health insurance marketplace is expected to be set up by every state. This allows consumers to more easily choose and purchase a New York health insurance policy. Low-income families will be given federal subsidies to help them purchase a good, comprehensive plan. This should greatly reduce New York's uninsured.
Related posts from our blog:
No related posts.