New York Health Insurance Rate Increases Continue
Feb 16th, 2012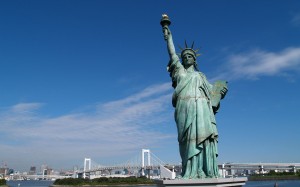 Consumers are the first to notice that New York health insurance rate increases have gone  into  double digit increases for the past 5 years . Unfortunately the process doesn't allow consumers to have much control of the final rate outcome. Which is as follows; Authorities in the state of New York are required to  verify  data submitted by health insurance companies and HMOs to justify the New York health insurance rate increases they are applying for without input from consumers.
"The new investigation will use the time needed to look into data in order to make sure costs and spending are carefully accounted for," said Financial Services Superintendent Benjamin Lawsky. Regular review of the New York State rates, as well as unannounced audits, must be conducted within a 60-day period before the department can approve or reject any rate increase request.
"The economy has been tough for everyone, and these New York health insurance rate increases  is a great burden for working people," Lansky said. "It is our responsibility to make sure that companies are using accurate, fair, and honest data as a basis for their requests."
The errors in these applications can lead to customer refunds, fraud enforcement, or requiring companies to improve their methods of financial reporting.
A federal grant worth $4.4 million will pay for the audits. The health care reform law encourages states to scrutinize data carefully and make rate-setting open to public view.
"Additional reviews are unnecessary and waste a lot of tax dollars," said Leslie Moran of the New York Health Plan Association. "It does not do anything to address the causes of New York health insurance rate increases, which is the increasing charges by providers, prescription drug costs, increasing utilization rates, and new mandates." She added that the new audits will just add extra charges to health plan costs.
"It is very disappointing for them to have this reaction," said Lawsky. "They should not be worried if they are not hiding anything,"
"Insurers will not be notified that their application for rate increase will get an extra review," said Lawsky. "This is designed to further safeguard against providing inaccurate or unreliable data."
The reviews are necessary to verify if companies have appropriate controls and oversight to make sure they get accurate data. They can also identify the areas where costs can be eliminated. New York state regulates private insurance companies that provides coverage to 2.5 million individuals. New York also offers the state-sponsored health plan Healthy NY.
In 2011, the Financial Services Department allowed the public to view and comment on the company's' rate increase requests.
The new law gives the department 60 days to review a request for rate increase and issue its required "prior approval." Upon approval, rate increase can then be implemented.
Before requiring companies to obtain approval from the department, New York health insurance rate increases resulted in premiums rising around 14 percent every year. Since then, the department still granted increases, but the average is down to about 8.2 percent, much lower compared to the 12.7 percent requested.
Related posts from our blog:
No related posts.