New Rule Requires Health Plans To Provide Clear Summaries Of Coverage
Feb 15th, 2012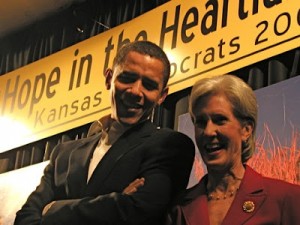 As the Obama administration gears up for the controversial Patient Protection and Affordable Care Act, it issued new regulations which require health plans to use simple, clear, and standardized language to help clients understand their health plans better.
This fall, employers and insurers which offer health coverage must provide a form summarizing the basic plan information, like deductibles, co-pays, and charges for using in-network and out-of-network medical services. It should also provide an estimated out-of-pocket costs for the two common examples of care: managing Type 2 diabetes and delivering a child.
Today, the task of evaluating health plans can involve reviewing hundreds of pages, the new regulation will simplify this process and will also let consumers assess how much their health care would cost.
"The main goal of this policy is to ensure that similar plans are compared to one another," according to Steve Larsen of the Department of Health and Human Services.
Known as the summary of benefits and coverage, these forms were mandated by the healthcare reform law of 2010.
The mandate prompted insurance companies and employer groups to complain that the forms would take much time and resources to develop. Several consumer groups and patient advocates were concerned that the administration would backtrack from the requirement.
The administration, however, moved the deadline from March to September, and did not require the inclusion of premiums on the forms.
Consumer groups are satisfied with the development nonetheless.
"One of the goals of the Affordable Care Act was to redesign the health insurance market so that it works for the consumers," said Lynn Quincy, a senior policy analyst for Consumers Union, the organization that publishes Consumer Reports. "The new regulation is a positive step towards helping the consumers to better understand and assess their insurance options."
Health plan officials labeled the regulations as almost unfeasible, indicating that the deadline was way too early.
The new requirements doesn't simply require the companies to produce a single standard form," according to Kelly Miller, a spokesperson for Blue Cross Blue Shield. "Companies must make major and expensive systems changes and create customized benefit statements for all healthcare option offered."
Many employers were encouraged by the administration's move to try and ease the other, more radical provisions of the health law, according to an official with the National Retail Federation, a member of an employer group coalition.
Business groups were concerned about tallying full-time and part-time employees, an important calculation starting 2014 when another mandate will require large employers to provide health benefits to full-time employees.
"Administration officials are starting to understand the difficulties facing employers," said Neil Trautwein, National Retail Federation vice president. "To differentiate full-time from part-time employees, employers are allowed to average work hours over a long period of time."
Related posts from our blog:
No related posts.