Keeping Spouse's Health Insurance After Divorce
Jan 10th, 2012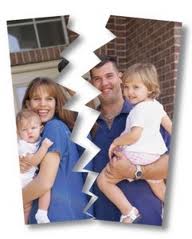 Our health is the best asset we have. Taking care of our health requires us to have a reliable health insurance coverage. An affordable health insurance is very important, especially during these rough economic times.
If you have your health insurance coverage through your spouse's employer, you will need to find health insurance coverage for yourself once the divorce is final. Dealing with this issue early on is very important because there should be no gap in health insurance coverage.
COBRA
The law will require your spouse to continue to provide health insurance for your children. However, you cannot expect him or her to keep up with your insurance payments.
If the company your spouse is working for has twenty or more employees, then you will be eligible for Consolidated Omnibus Budget Reconciliation Act (COBRA). This federal law allows you to remain under your spouse's employer health insurance coverage after the divorce.
Sixty Day Notice
The law requires your spouse's employer to provide you COBRA coverage provided you notify the health plan administrator no more than sixty days after your divorce is finalized. You won't be eligible for COBRA coverage if you cannot give proper notice.
Your Employer
It may be more affordable to get health insurance coverage through your own employer instead of getting it through COBRA. An employer may share part or all of your health insurance premium payments. With COBRA insurance, you alone will shoulder the entire premium payment.
Getting the employer-sponsored insurance is a better option since you may only have to pay the minimum or no amount at all. Those without this option however, may have no other choice except for COBRA.
Before choosing the COBRA coverage, you should look at plans offered by private companies to help you get a better deal. It is possible to find a more affordable and longer-lasting solution than COBRA.
You can request information about these private insurers from your doctor's office and find out which plans they accept and which companies make the most reliable payments.
COBRA 36-Month Limit
A former spouse's COBRA coverage will only last for 36 months. You will have to prepare for the end of this coverage and find a new one to replace it.
If you have a preexisting health condition, you may have several issues with regards to getting a hew health insurance when COBRA expires. You may need to call a more knowledgeable individual in your area for more information.
A private plan is a better alternative compared to purchasing a COBRA coverage for three years if you are healthy. Under COBRA, you may find yourself uninsurable after the three years if you develop a medical condition within that period. Private plans can assure you of continued coverage and may be worth the added cost.
Related posts from our blog:
No related posts.