Infant Circumcision Benefits Outweigh Risks, Health Group Says
Sep 13th, 2012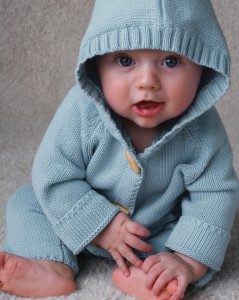 The American Academy of Pediatrics recently overturned a convention by suggesting that the health benefits of infant circumcision outweigh the risks. The medical group cited advantages of male circumcision such as protection against urinary tract infections, sexually transmitted infections, and penile cancer. However, the AAP left the guidelines regarding the implementation of circumcision to parents and the medical establishments concerned.
The AAP based their position on 1,031 studies that found circumcised boys suffer fewer urinary tract infections. UTIs, which mostly occur during the first year of life, are three to ten times lower in circumcised babies. The group however also pointed out that such infections can also be avoided with adequate penile hygiene.
The group reports that circumcised men are less likely to get sexually transmitted infections. In the U.S., circumcised men have lower risks of contracting HIV, syphilis, and genital herpes. However, circumcision does not offer protection against gonorrhea. However, such differences in rates of infection are noted only in groups that have high rates of infection like men who engage in sex with men.
According to the AAP, women can also benefit from having a circumcised sexual partner. Since the foreskin is an ideal breeding ground for bacteria and viruses, they are less likely to contract infections like chlamydia, human papillomavirus, and bacterial vaginosis.
The new paper also confirmed that circumcised men have lower rates of penile cancer. Penile cancer is very rare and is almost exclusive to uncircumcised men with phimosis (unretracted foreskin).
The issue of circumcision has many important sides, including the risk assessment of being uncircumcised, the impossibility of obtaining informed consent from the newborn, and the prospect of getting the procedure to be included into standard medical practice.
Even with some valid medical reasons for circumcision, it is still mostly predominated by social and cultural issues which may be best left to the individual involved or his parents.
The AAP maintains that infant circumcision should remain an elective practice.
Source: VISTA Health Solutions
Related posts from our blog:
No related posts.