Healthy New York: Uninsured Employees' Eligibility Guidelines
Jan 13th, 2012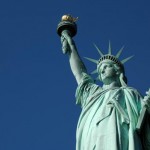 We purchase health insurance coverage to guard us and our loved ones from major financial difficulties in case a serious illness strikes. Having a medical crisis without sufficient medical insurance coverage is one of the major causes of financial ruin. In addition, health insurance plans have a lot of preventive care benefits like child visits, routine vaccinations, flu shots, diabetes and cholesterol tests, mammograms, and colonoscopies.
People commonly get their health insurance coverage through their employers or their spouse's employer. Unfortunately, not all companies provide their workers with health insurance coverage. For those who work for companies without employer-sponsored insurance available, Healthy New York is a viable option.
Healthy New York or Healthy NY is a state-sponsored health insurance program that provides comprehensive coverage. Because of the government subsidy, this plan is offered at an affordable rate.
Who can qualify for Healthy NY?
Your employer is giving you health benefits if he offers group health insurance policies through your work and pays for all or a portion of the premium payment. This health insurance policy may include medical and hospital benefits but does not include public health programs like Child Health Plus, Family Health Plus, and Medicaid. In this case, you cannot qualify for Healthy NY.
However, you can still qualify for the Healthy NY program if your employer only provides limited benefits.
In order to qualify for Healthy NY, you will need to be a New York State resident, within the 28-county area. If you are not a New York resident, you can contact the local insurance department in your area and ask them about your area's available state-run plans.
You need to be ineligible for Medicare. Medicare is a federal health insurance program available for those over 65 years old and those with disabilities. You can contact your area's Senior Citizen Insurance Resource Center for more information regarding Medicare.
Either you or your spouse must have worked within the last twelve months or 52 weeks.
You can also qualify for the plan if you remained uninsured for the last 12 months or you have lost or about to lose your health insurance coverage for legitimate reasons, like loss of employment, change of residence, divorce or annulment, loss of eligibility for group health insurance coverage, etc.
Your income must be within 250% of the poverty level. The number of household members and the total household income will be factored in. The applicant's adult children income will not be included in the total household income calculation. However, their income and spouse's income must be listed if available.
Related posts from our blog:
No related posts.