Health Insurance Options For Young Adults
Feb 10th, 2012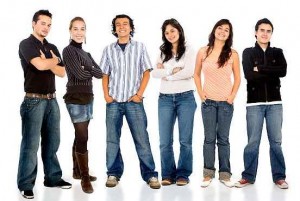 You might think that health insurance is expensive and pointless especially if you are young, short on cash, and healthy. The reality is everybody needs health insurance. A broken arm in a basketball game, a bicycle accident, a simple bronchitis that escalates into pneumonia – you are potentially setting up yourself for financial bankruptcy. Who will pay the bills if you are struck by a medical crisis? Check out the following categories and see which one best describes you.
You're entering the workforce from high school.
If your parents have coverage through an employer, you should stay under their plan, advises Kathleen Stoll, health policy director of Families USA, a healthcare advocacy group. This will cost less than getting your own individual health insurance. If your are single and under 26, you can qualify as a dependent under your parents' insurance plan (unless you can get a work-based coverage). Some states allow parental coverage to children past age 26; for example, in New Jersey, eligibility is up to 30 years old.
Disadvantage: This plan can be expensive. According to Department of Health and Human Services (HHS), the average policy costs around $3,400 per person enrolled in dependent coverage.
You're going to college.
Most public and private colleges offer their students health insurance coverage. The more expensive annual premiums can reach $2,400, with an average of about $850, a quarter of the premium cost for employer-sponsored health plans.
Disadvantage: Students who work part-time may not be eligible.
The parent providing you with coverage has been laid off.
If your parent's company is still operational, you can stay on the same coverage under COBRA for up to 18 months.
Disadvantage: This can be very expensive. You will be responsible to pay the full premium plus a two percent administrative fee.
You don't have a job.
You can stay under your parents plan until you reach 26. If you finished college, your alumni association might be able to offer you a group plan with coverage up to six months or longer.
Disadvantage: These plans may be expensive with limited coverage. They should only be regarded as temporary options.
You are self-employed.
Some insurance companies offer less expensive plans to young adults; you can contact your state insurance department and ask which plans are available. You should note that plans with lower premiums are more stingy and have higher out-of-pocket payment. These plans typically have higher deductible and copayment. Choose a policy that fits your situation.
Disadvantage: Some quotes available online do not factor in medical history or lifestyle. Smoking or having a chronic health problem can get you disqualified or charged more than the amount shown.
You recently got a job.
This is the least expensive form of health insurance since your employer shares some of the premium cost. If you feel you are generally healthy, a good option is to select a high-deductible plan; you will be paying less monthly premium. But you should also make sure you can pay the entire deductible in case you have to. You can also get a "Health Savings Account" to help save some of the costs, this account is also tax-deductible.
Disadvantage: There are limited options for these plans. Purchase only the coverage you absolutely need in order to avoid paying a higher premium.
You just got married.
If you are both qualified for an employer-sponsored health coverage, review both plans and choose one that's best for the both of you.
Disadvantage: You may forget about maternity coverage when you choose your plan. If you have plans of having a baby, you need to review your options better.
You're having financial difficulties.
Find out if you are qualified for Medicaid coverage. Medicaid plans can be comprehensive and cost little or no money. If you live in an area that offers state-sponsored health insurance, you should check and see if you are eligible to get one. For example, New York offers a state-sponsored program known as Healthy New York for qualified individuals.
Disadvantage: It may be difficult to qualify for these plans.
Related posts from our blog:
No related posts.