Hand Sanitizers: the Latest Alcohol for Teens
May 1st, 2012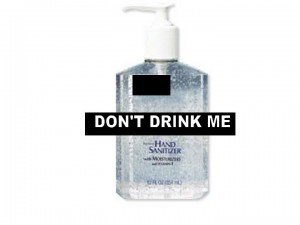 A disturbing new trend has emerged among teens – drinking hand sanitizer as a substitute for alcoholic beverage. The California Poison Control System has reported that since 2010, there have been 2,600 cases of teenagers drinking alcohol. In the past few weeks, 8 teenagers were treated after being poisoned from drinking hand sanitizer.
Hand sanitizers are 62% ethyl alcohol, which is also found in liquor like beer, whisky or rum. But hand sanitizers are more toxic at 120 proof alcohol whereas a bottle of vodka or tequila is only 80 proof alcohol.
"All it takes is just a few swallows and you have a drunk teenager. There is no question that it is dangerous," says Cyrus Rangan, a toxicology consultant for Children's Hospital Los Angeles.
Teenagers use salt to separate the alcohol from hand sanitizer. This can be learned from the internet or from other teenagers. According to Rangan, "Methods to distill it can be found through friends and the Internet, but straight ingestion of the product without distillation is also common."
Ingesting hand sanitizer can cause major health related problems can cause vomiting, blurred vision, delayed reaction and impaired senses. Its long-term effects include brain, liver and kidney damage.  But accidentally consuming a small amount of hand sanitizer will not cause harm to the body.
It will be very difficult to keep teens away from hand sanitizers since they are cheap, readily available at home and unlike beer, any kid can easily buy a bottle.
An article by the LA Times says that doctors are urging parents to pay close attention to their teens and monitor their hand sanitizer at home. And when purchasing them, opt for the foam version than the gel one. The foam version will make it harder for teens to extract the alcohol.
According to Rangan, "teens who are showing behaviors of intentionally taking hand sanitizer in an effort to get the alcohol high need to be evaluated for why are they doing that, and is this a symptom of a larger problem of substance abuse."
Related posts from our blog:
No related posts.