Doctor Shortage and the Affordable Care Act
Sep 6th, 2012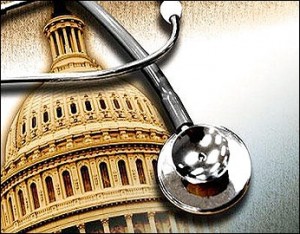 The Obama administration's Affordable Care Act aims to give more than 70 million Americans access to affordable health insurance. When health insurance exchanges are available in 2014, individuals and families can choose the health plans that suit their needs and budgets. Many people see these changes as a good thing. However, the challenge comes with how physicians are going to deal with the increase in number of patients who will finally have access to healthcare.
By 2015, it is estimated that the number of physicians in the country will decrease by almost 63,000. This number is expected to double by 2025.
The American Academy of Family Physicians (AAFP) has also reported that since 1997, US medical students going into primary care programs have decreased about 52 percent. The group also predicted that there will be a doctor shortage of 40,000 primary care physicians by 2020. This happens because most students choose to go into specialized fields where they can earn as much as five times more.
Problems regarding healthcare delivery are expected with the rise in the number of insured Americans and an aging population. With general practitioners' education taking at least ten years, the solution may not be as simple as adding more physicians into the healthcare system. We expect to see longer waiting times to visit family doctors or maybe more people seeking treatment in emergency rooms, which will drive medical costs up.
It seems that the Affordable Care Act, which aims to lower health care costs, will see many bumps ahead. Issues that pose critical problems must be addressed soon. The U.S. Congress is considering a bill that will pay off medical students' loans of primary care physicians; what this means for the looming shortage remains to be seen.
Related posts from our blog:
No related posts.