Diet Not Required; Cutting Back on Fat Keeps You Slim, Study Says
Dec 10th, 2012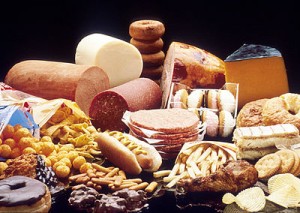 You may not need to go on a diet if you want to lose some weight; just cutting back on fat intake may be enough, according to a recent British study.
University of East Anglia researchers found that choosing low-fat alternatives over high-fat foods helped subjects lose about 3.5 pounds.
The study, published Dec. 7 in the British Medical Journal, proved that people can lose weight even without going on diets.
"The weight reduction, when people ate less fat was remarkably consistent – we saw it in almost every trial. Those who cut down more on fat lost more weight," said lead author Lee Hooper, Norwich Medical School, University of East Anglia.
"The effect isn't dramatic, like going on a diet," said Dr. Hooper, pointing out that the research was limited to subjects who still consumed a normal amount of food but cut back on fat consumption.
"What surprised us was that they did lose weight, their BMI (body mass index) decreased and their waists became slimmer," Dr. Hooper said. Those who ate less fat also kept their weight in check over at least seven years.
Researchers analyzed data of more than 73,500 individuals of varying ages and states of health. A comparison was made between those who consumed the usual amount of fat and those who ate less fat than usual. After at least six months, the team measured the effect on the subjects' weight and waistline.
The team found that eating less fat helps reduce body weight, BMI, and weight circumference.
In addition, those who ate less fat also showed improved cholesterol levels and lower blood pressures.
According to the researchers, the study may help formulate future dietary recommendations, because being overweight or obese increases the risk for many illnesses such as cancer, heart disease, and stroke.
Cardiovascular diseases are the leading cause of death worldwide, claiming more than 17 million lives annually, according to the World Health Organization (WHO).
The key to losing weight and staying slim was to find a way to stick to a low fat diet for life, said co-author Carolyn Summerbell of Durham University. "Cutting down on fat will help," she added.
Source: VISTA Health Solutions
Related posts from our blog:
No related posts.