CIGNA Launches Accountable Care Initiative with New York Physicians
Jan 12th, 2012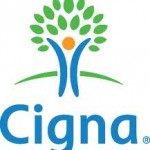 CIGNA Corporation, a Connecticut based health service company together with Weill Cornell Physician Organization will launch a collaborative medical home initiative in New York. This is a step closer to establishing accountable care organizations (ACOs) as stated in the US health care reform law.
The Patient Protection and Affordable Care Act of 2010 introduced ACOs. These are networks of health care providers which are responsible for the comprehensive care of health plan holders, in return, these providers will receive additional compensation to reduce medical costs and improve outcomes.
ACOs are designed to help reduce the national deficit. According to HealthCare.gov, ACOs are expected to save $960 million of Medicare funds over a three year period. This amount is less than one percent of Medicare's total expenditure for that period. If the program succeeds, it can be expanded by the United States Secretary of Health and Human Services.
This collaboration is the first accountable care initiative in the state of New York which involves a health plan provider and a physician organization. CIGNA together with Partners in Care, an independent physician organization, introduced a similar initiative last month in New Jersey.
According to CIGNA, patients suffering from chronic conditions like heart and lung diseases, arthritis, kidney disease, and diabetes are most likely to benefit early on from the program and soon more affordable health insurance quotes will be available from several companies.
The program will utilize registered nurses employed by Weill Cornell's primary care physicians. Using patient-specific data from CIGNA, the registered nurses will serve as clinical care coordinators, identifying and reaching out to patients who:
are at risk for readmission to a medical facility
are overdue for important medical tests and procedures
skipped prescription drug refill
Additionally the care coordinators will also:
provide health education
help patients schedule their appointments
refer patients to disease and lifestyle management programs sponsored by CIGNA
CIGNA launched the first accountable care program in New Hampshire in June 2008 and now operates eleven such programs in ten states. "We believe that programs like this will help improve the way medicine is practiced in the US. From a system that focuses on treating illness and rewarding physicians for volume into one that centers on patients and puts emphasis on prevention and primary care," according to CIGNA Chief Medical Officer Dr. Alan Muney. "We are already seeing positive results in areas where we have implemented this type of program, we believe these initiatives will bring us closer to a healthier population and help reduce medical costs."
Related posts from our blog:
No related posts.