Chocolate Also Good For The Mind, Study Finds
Aug 17th, 2012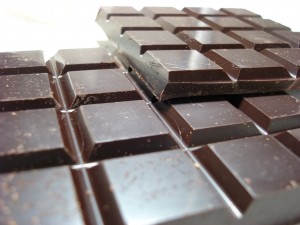 Good news for cocoa lovers: aside from being a comfort drink, a recent study shows that it may also be beneficial to body and mind.
Consuming more flavanol, a key component in cocoa, is associated with improvements in blood pressure and cognitive functions in elderly patients suffering from mild cognitive impairment.
For the study, elderly patients diagnosed with mild cognitive impairment consumed drinks with low, intermediate, or high cocoa flavanol content. Participants underwent cognitive function tests like short-term and long-term memory, processing speed, and overall thinking skills after eight weeks. Several patients who drank intermediate and high levels of cocoa flavanol showed improvements.
"This is the first dietary intervention study demonstrating that the regular consumption of cocoa flavanols might be effective in improving cognitive function in elderly subjects with mild cognitive impairment," said Giovambattista Desideri, study author and associate professor at the University of L'Aquila in Italy. The study supports previous claims about the health benefits of chocolate.
"There is a large and growing body of evidence linking foods concentrated in bioflavanoids — and cocoa specifically — with beneficial health effects," says David Katz, medical director of  public health studies at Yale University.
A previous study also claims that dark chocolate may reduce the risk of heart problems. Flavanol compounds which are also present in tea and dark fruits can also help patients with weight and kidney problems; diabetes; anemia; and gout.
However, some groups have warned the public against loading up on cocoa to prevent dementia. They noted that the study did not have a control group to compare with the groups who consumed cocoa flavanols. The eight-week trial may also be too short. The improvements in cognitive functions may be attributed to the flavanols short term effect on heart function and blood pressure.
The data we are seeing "might … be due to favorable effects on blood pressure and blood flow," Katz said. "I have long recommended foods rich in bioflavanoids and have long pointed out that most cognitive impairment is, in fact, vascular disease."
Related posts from our blog:
No related posts.