Changes in Walking Pattern May Indicate Alzheimer's Risk
Jul 20th, 2012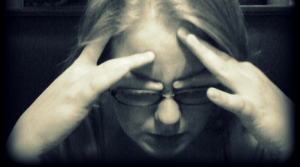 Changes in a person's walking patterns can give clues about future cognitive problems and indicate the need for further tests, according to a research recently presented at the Alzheimer's Association International Conference in Canada .
The study is the first to establish a link between a physical symptom to the disease. Doctors generally start their diagnosis by assessing cognition and administering neurological tests. Experts claim that there is strong evidence in five studies recently concluded. They have found that changes in gait can be observed even before any neurologic signs of cognitive decline is apparent.
"Monitoring deterioration and other changes in a person's gait is ideal because it doesn't require any expensive technology or take a lot of time to assess," said Bill Thies, medical officer for the Alzheimer's Association.
According to the Centers for Disease Control and Prevention (CDC), Alzheimer's affects 5.4 million people in the United States and is projected to reach 16 million by 2050.
"Walking and movements require a perfect and simultaneous integration of multiple areas of the brain," said Rodolfo Savica, author of a Mayo Clinic study.
Changes in gait may occur as the debilitating disease causes damage to the brain's circuitry. Researchers ruled out other possible causes such as arthritis and Parkinson's disease.
For the study, researchers measured stride length, cadence, and velocity of more than 1,300 participants using a computerized instrument. About fifteen months later, the same measurements were taken again. Participants with lower measurements in the second test were found to have significant decline in cognition, memory, and executive functions.
The study shows how changes in gait can be an early indicator of cognitive impairment, Savica claims.
Another study conducted in Basel Mobility Center in Switzerland found that participants with cognitive declines walked more slowly compared to their counterparts with better memory.
"Gait analysis can simply, quickly and objectively measure walking," said Stephanie Bridenbaugh, lead researcher and author of the study. "When problems emerge, this may provide early detection of fall risk and the earliest stages of cognitive impairment in older adults."
Related posts from our blog:
No related posts.