Avoid Pitfalls When Buying Health Insurance
Feb 9th, 2012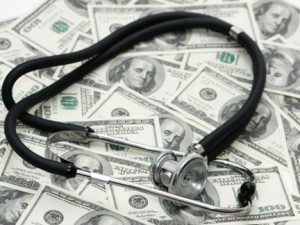 Do not directly purchase from a search engine. It can be hard to accurately tell who is legit. But the rule of thumb is: major medical insurers rarely market their products directly to consumers. For example, when you Google "buying health insurance," you will see sites that offer instant quotes. You should avoid these options as much as you can. Your best option is to consult an independent health insurance broker with a good track record and handles products from several companies.
Do not respond to infomercials, phone calls, faxes, and flyers offering health insurance.
Research real plans at Healthcare.gov. This federal web site allows consumers to search for legitimate licensed health plans available to individuals in their area.
Consult your state insurance department. Consumers who post questions online are generally unaware that health plans sold to individuals are state regulated. Almost all of the state insurance department websites have guides explaining which major medical plans are licensed by the state. Some states even sponsor their own health insurance programs like Healthy NY of New York. These plans are more available compared to individual plans but may have more requirements for qualification.
Make sure your insurance covers everything you need. Health reform won't go into full effect until 2014. Until then, insurance companies can sell plans that do not cover other basic medical services. Many plans available in the market have no prescription drug coverage, or cover only generics. Some plans in New Jersey cover only annual diagnostic tests worth $500 a year and do not cover drugs or cancer chemotherapy. It is best to avoid these types of plans. You may not need these extra services now, but you might need them in the future.
Find out if what you have is a mini-med group plan. Mini-med plans provide limited benefits and coverage as well as high deductibles. The government now requires companies which offer these plans to include a disclaimer that reads something like: "Your insurance policy does not meet the minimum requirements set by the Affordable Care Act." You should be alarmed if your plan has a similar disclaimer.
Be aware of your COBRA rights. If you lose your job and you work for a company with twenty or more employees, you and your dependents are entitled to stay on your group plan for up to 18 months under federal COBRA law. You should understand that you have to pay the full premium yourself, which can be expensive.
Consider getting a pre-existing condition insurance plan. If you have a difficult time finding an insurance company to cover you because of your pre-existing condition, you may be qualified to get coverage under the pre-existing condition insurance plan created by the health reform law.
Related posts from our blog:
No related posts.