Appealing A New York Health Insurance Decision
Jan 11th, 2012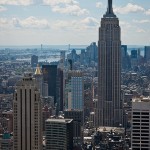 There are various New York health insurance plans available to New Yorkers. There is Medicare, Medicaid, Child Health Plus, specialized programs like HIV Home Care Program, the state-sponsored Healthy NY, and several others. However, having a health insurance coverage will not guaranty that all the services you require will be covered. There is a possibility that some services will be denied by your carrier.
Health insurance companies are required to follow a set of guidelines when claims for services considered to be experimental, investigatory, or medically unnecessary are denied. If a carrier denies upcoming or previous procedures based on one of these grounds, they must send a letter stating the medical judgment and policy used in the denial. The letter should also indicate how to file for an appeal and the time frame for accomplishing this.
First Level Appeal
New York state gives you 180 days to file an appeal. You may do this verbally or in writing. Your insurance company will send a reply letter to acknowledge receipt within five days. The companies are required to make a determination within a given time frame depending on the type of service:
Urgent care services:         72 Hours
Prospective services:        15 Calendar days
Retrospective services:     30 Calendar days
Another physician, with the same specialty as your current physician will review your file. However, they will not be involved in the initial determination. When a decision has been made, your carrier should notify you within the allotted time.
Second-Level Appeal
If your carrier denies your claim for a second time, you can re appeal your case, depending on your plan. Your insurance provider shall provide you with all your appeal options in the reply. The second level appeal works like the first. However you are only given 60 days to file the appeal.
External Appeal
An external appeal may be filed directly with the state of New York. The appeal can be submitted within 45 days of receiving the unfavorable determination on your first-level appeal. But, if you choose this option your carrier can waive the second-level appeal mentioned above. The state's decision is binding on both you and the carrier.
Employee Retirement Income Security Act (ERISA)
This is a civil action appeal available to individuals who have exhausted all levels of appeal via carrier and the state of New York. This is made possible under 502(a) of the ERISA. This is applicable to all New York plan holders except individual insurance policies, church groups, and municipalities.
Related posts from our blog:
No related posts.