Kids That Stay On Parents Health Insurance Improves Health Care Access
Feb 13th, 2012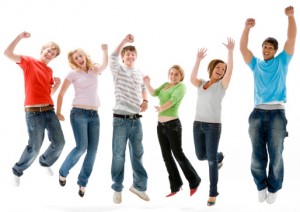 States with laws that allow children to remain under their parents' health insurance until age 26 have improved health care access compared to those without such laws, researchers from Mount Sinai School of Medicine found. This finding shows the potential positive effect of a major provision of the Patient Protection and Affordable Care Act of 2010 or ACA.
Under the new law, private insurance companies are required to support children on their parents' insurance policies until age 26. Researchers analyzed data from surveys conducted by the U.S. Centers for Disease Control and Prevention's Behavioral Risk Factor Surveillance System. Data before the state laws were in effect (period between 2002 and 2004) were compared to the data after the laws were in place (period between 2008 and 2009). The team found that in the 34 states with these laws, the affected individuals had higher rates of health insurance, were more likely to consult a personal doctor and undergo a physical examination, and were less likely to give up care because of costs.
"The results of the study will help us understand the effects of this provision on the overall health care system across the country," according to Alex Blum, MD, MPH, lead researcher of the study. "The results predict that an increasing number of young people will have a personal physician, undergo regular checkups, and will no longer forgo health care because of cost. These are important aspects to provide health security to young people just as they start living on their own."
The researchers say that their findings might be a very conservative estimate of the impact of the ACA, which aims to provide affordable health insurance to all Americans. This ACA provision applies to everyone up to age 26 and is not subjected to the limitations on self-insured health insurance plans.
"All self-insured health insurance plans are exempted from the state laws under the Employee Retirement Income Security Act," Dr. Blum said. "Almost half of all Americans have self-insured health insurance policies. It is likely that we are only seeing the tip of the iceberg in terms of the ACA provisions' effects."
Furthermore, six state laws allowed the eligibility to be extended beyond the 26 years. "To limit parental costs, four states already created laws before the ACA imposed the premium caps." Dr. Blum said. "The ACA provision can even be amended to extend its reach even more by raising the age limit to 29 and limiting the premium, similar to what other states have done.
Related posts from our blog:
No related posts.