2 Cups of Coffee May Reduce Risk for Heart Failure
Jul 6th, 2012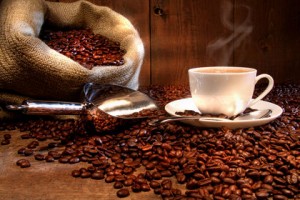 A new finding by Beth Israel Deaconess Medical Center in Boston  published in the journal Circulation Heart Failure, suggests that drinking two cups of coffee a day is healthy for your heart. But drinking excessive amounts work otherwise.
Researchers led by Dr. Murray Mittleman analyzed five studies related to coffee drinking and its effects on the human heart. Four of these studies were based in Sweden and one in Finland. The study had 140,000 men and women participants. The results suggest that those who drink a moderate amount of coffee every day may reduce risk for heart failure by 11%.
Coffee in the U.S. is not as strong as that of European countries. But the average serving size is bigger in America. The standard serving size in Europe is 150 mL or 3.4 – 5.1 ounces. Here in the U.S. it's about 250 mL or 8.5 ounces.
The participants consumed both – caffeinated and non-caffeinated coffee. But most people in Northern Europe usually take caffeinated coffee.
Coffee has earned a negative reputation when a previous article in the same publication [Circulation]  was released indicating that coffee increased the risk of heart failure.  However this study as well as other more recent studies prove that coffee in fact protects the heart from heart failure.
Other studies also suggest that the health benefits of coffee go beyond the heart. It can also protect you from stroke, respiratory disease, type 2 diabetes and infections.
It is uncertain as to why or how exactly coffee reduces the risk of heart failure. One theory is that it can  prevent type 2 diabetes which leads to heart failure.
"From these data, with respect to heart failure risk, stopping at about six (U.S. cups) would be wise," he says."Once you get beyond about 50 ounces a day, or five 10-ounce cups, you might be getting into harm territory."
Related posts from our blog:
No related posts.