Tech Gadgets For The Health Conscious
Feb 7th, 2012
The 2012 Consumer Electronics Show or CES introduced some of the gadgets we will be enjoying in the near future.  The show, which covered 35 football fields of exhibits didn't just have new products for the techies, it also showcased a plethora of health gadgets and platforms.
Here are some of the interesting tech gadgets found at the event: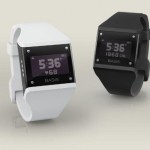 Basis Band ($199)
Available in spring 2012, this health tracking watch monitors your health through various sensors. The device measures heart rate, daily activity, sleep, caloric burn, ambient and skin temperature, and perspiration. Wearing this gadget for twenty four hours will give you a clear picture of your health displayed through a web portal. Data is presented clearly to help you set and meet your health goals. Social media integration and game mechanics are also included to help keep you motivated.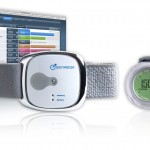 BodyMedia Armband ($149)
This device is capable of getting more than 5000 data points every minute and measures things like activity level, calories burned, quality of sleep, and Galvanic Skin Response.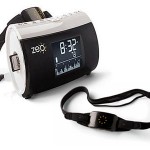 Zeo ($149)
This is an excellent device to help you track your sleep. Zeo measures the quality of sleep by measuring your brain waves through a headband worn while sleeping. This sleep monitor displays exactly how much you time you spend in the various sleep stages: light, REM, and deep.
Careverge
Launched earlier this year, this is the first HIPAA-compliant social network for health and fitness. Using pseudonyms, users can share personal information about themselves and their activities. The objective is to create a resourceful online community, as well as a reward system that offers incentives for health improvement. Users can set up and monitor health goals and receive text reminders to take medication.
Fitbit Aria ($130)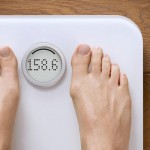 From the same company which brought us Fitbit Ultra, a device that tracks our daily steps and miles walked, this WiFi-enabled smart scale available in March, monitors your weight, body fat percentage, and Body Mass Index (BMI). Data is then sent to Fitbit.com where you can access tools to monitor and set your weight and nutrition goals. With both Fitbit devices, you can monitor your progress with the Ultra on your Aria scale.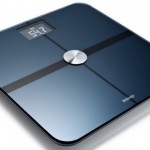 Withings WiFi Body Scale ($160)
This device, similar to the Fitbit Aria, monitors your weight, body fat percentage, and BMI. You can then access all your data through an iOS app or the Withings website.

InsureMonkey
This new website allows you to search for health insurance, and is free to view. Working with leading individual and family health insurance companies, the site gives access to free health insurance quotes and allows you to compare different plans. Online application is also possible.
Ford Innovations
Car manufacturers are doing their part to keep you healthy. Ford announced a collaboration with several companies to integrate health monitors into future cars. At CES, the company showed us a prototype of the health system. Devices like heart and glucose monitors can capture biometric data to monitor your health status.
Related posts from our blog:
No related posts.