Self Employed Health Insurance Choices
Jul 17th, 2012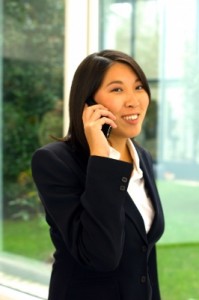 Many people are choosing the self employed route to take better control of their lives. They may feel like they have to get away from a job that holds them back. Though many self employed persons are the result of corporate downsizing.  regardless of how they arrived at being self employed.  They soon find out a very hard truth: getting health insurance for self employed people is a difficult task. This reality often leads many of them to give up on their dreams and re-join the workforce.
If you considering leaving the self employed market because of health insurance concerns, please read the following before you make a decision. If you feel that being self employed is very fulfilling then you need to get yourself familiar with all the options available to you. There are a lot of options available even if you think you are "high risk."
I am generally healthy, what plan should I choose?
If you are in a good state of health, it may be easier for you to find health coverage. However, it may not be as inexpensive as you'd hope for. Self employed Health Insurance choices protect you from potential financial setbacks when you get sick or injured. Having this peace of mind need not be expensive, even  for "low risk" individuals.
Depending on which state you live in, self-employed individuals may not qualify for state-run health insurance programs. In order to qualify for these programs you would have to meet certain low income guidelines, which are most often dictated by the state and based on federal poverty guidelines.
If you are generally a healthy individual, staying with a program like COBRA (Consolidated Omnibus Budget Reconciliation Act) may not be your best option as well.  Keep in mind that most employers contributed to the cost of your group health insurance plan. Through cobra your most likely going to pay the full rate as compared to the contributory arrangement you previously had with your employer
Consider these three options:
Health savings account, with this type of coverage you can create a separate account which can be used for your healthcare related expenses . The premiums are usually  more affordable compared to standard market plans. Unfortunately, deductibles for these plans may be on the high side.
Catastrophic health plans may have very low monthly premiums, but they have limited coverage and very high deductibles. This option is only recommended if your deductible is less than your medical care cost, which seldom happens. Additionally some states don't offer these plans.
Private health insurance for the self employed is a good option if you know where to look for it. You can start by searching for health insurance quotes online or contact a local broker.
What do I choose if I have a pre-existing condition?
If you have a pre-existing condition, your best option would be to get a Pre-Existing Condition Insurance Plan (PCIP). This plan is available if you are a U.S. citizen or a legal resident, have been denied health coverage due to one or more pre-existing conditions, and have been uninsured for the last six months.
Benefits for this plan include primary and specialty care, hospital care, and prescription drugs. The PCIP program does not charge a higher premium because of an existing medical condition and eligibility is not based on the enrollees' income. However premiums are generally higher than the standard market.
Related posts from our blog:
No related posts.