Health Care Reform and Long-Term Care
Feb 2nd, 2012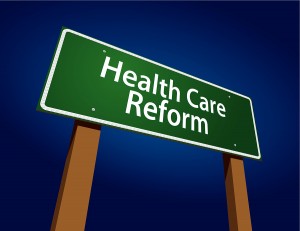 Wrapped inside the pages of The Patient Protection and Affordable Care Act is a passage that reflects upon how long-term medical care will be dealt with in the future years to come. There is a passage that represents the Community Living Assistance Services and Support Act or CLASS, as it will be called. This part of the universal health insurance reform that was designated some time ago and only recently added to the health reform act as a gesture.
This is a long-term insurance that will be available to all American citizens now that the health reform bill has been signed into law. Every American citizen will be automatically enrolled to ensure the best quality medical care possible when it is found he or she requires the service. Of course, the one catch is that the individual must have the resources to pay for the first five years.
After the first five years, the low cost health insurance plan cost will reduce slowly as the insurance coffers are filled. The individual will have the option of receiving about fifty dollars a month to help offset future health costs of the long-term medical insurance or receive health assistance in the home.
This new affordable health insurance for those suffering with long-term illness who require medical care on a regular basis does sound inviting, but is it? Long-term medical care today is very expensive, especially for our senior citizens who seem to require it most.
Included with the passage of this particular part of the universal health care reform bill is a section to close the Medicare insurance part D gap. This is necessary to help the majority of our senior citizens afford their medical prescriptions, which for many are very high in cost. Even with coverage through any medical insurance, the out of pocket expense for our senior citizens is more than they are able to afford on a monthly basis.
Another one of the difficulties is that many of the nursing homes around the country are very quietly closing their doors. The new insurance mandates are affecting many of the health care decisions made by the nursing homes going from state to state. The government in this case is planning to render a final decision before January 2011.
It remains a question though, why so many of the long-term nursing homes are silently moving out their residents into another long-term nursing home and then closing their doors. Perhaps the long-term insurance for these senior citizens will improve some over time, but there are many who continue to have their doubts.
Related posts from our blog:
No related posts.