Government Recovers More Than $4 Billion In Health Care Fraud Losses
Feb 15th, 2012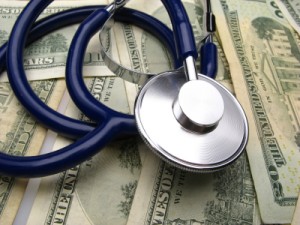 The U.S. government recovered close to $4.1 billion lost to fraudulent health care schemes during the 2011 fiscal year, administration officials revealed on Tuesday. This is an almost 58% increase from 2009.
"This is a very big achievement, this figure is the highest we've ever recovered in a single year," according to Attorney General Eric Holder. There are close to 500 cases charging more than 1,400 people with fraud and more than 700 people are already convicted, the Justice Department reported.
"The fight against health care fraud is far from over, but we are slowly gaining the upper hand," said Kathleen Sebelius, Secretary of Health and Human Services (HHS).
The figures can be found in the Health Care Fraud and Abuse Control Program Annual Report, submitted to Congress.
Holder and Sebelius attributed this success to their Medicare Fraud Strike Force teams for locating crime in key areas of unusual Medicare billing. The strike forces are composed of personnel from various government agencies including the FBI, the Justice Department, and the HHS.
New teams were formed in Chicago and Dallas in 2011, joining the seven already existing teams in Detroit; Houston; Miami; Los Angeles; Tampa, Florida; Baton Rouge, Louisiana; and Brooklyn borough of New York.
Holder announced that strike force teams recently took down two organized, multiple-city syndicates. In one case, 91 people were charged in eight cities involving $290 million in alleged false billing schemes. Another case involved more than $240 million in allegedly fraudulent bills in which 115 individuals were charged in nine cities.
"Health care fraud is a very lucrative scheme attracting both street gangs and organized crime organizations," said Kevin Perkins, FBI assistant director for the Criminal Investigative Division.
Perkins said that computer analysis is an essential tool in their fight against health care fraud. By browsing through thousands of Explanation of Benefits forms they are able to identify areas having excessive Medicare billing.
The FBI says that health care fraud include medical equipment fraud (charging insurers for unnecessary or non-existing products), "rolling lab" schemes (unnecessary or fake tests), services not performed (charging insurers for services never performed), self-referrals, among others.
Actively pursuing health care fraud is an excellent investment according Sebelius.
The administration says the Affordable Care Act has provisions that can help officials fight against fraud in several ways. This includes providing $350 million in resources, improving data sharing among agencies, and maximizing efforts to recover money after over-payments.
Related posts from our blog:
No related posts.