Get An Affordable Health Insurance Deal
Jan 31st, 2012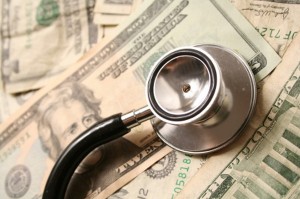 No matter how attractive a deal may look, you should not rush into purchasing your health insurance. You may be subjecting yourself to great financial risks should you fail to choose an appropriate plan for you or your family so you need to understand what you need before you make a purchase or any commitment.
Some people can be so careless and commit themselves into buying affordable health insurance without understanding their purchase. Some people are shocked to find their health insurance fails to provide the adequate coverage they need. The following are some things you should look into before making your purchase:
Be fully aware of the various health insurance options available and the health insurance policy covered by each.
If you are looking to purchase an insurance policy, make sure you understand what it covers.
Compare similar health insurance quotes having the same benefits and same level of deductibles and find out how can higher or lower deductibles affect your health insurance premiums.
It's a good idea to avoid health insurance that excludes pre-existing conditions. If there is a waiting period before your health insurance kicks in, make sure you know how long it is.
Avoid buying health insurance with a very long waiting period. A twelve-month waiting period can be too much.
Check the health insurance company's background you are considering. Avoid companies which significantly increase their health insurance premiums every year.
Make sure you know how the insurance company covers your health care costs. Some companies settle the bills directly while others reimburse payment made by their customers. If the latter applies to your company, you should find out how long you should have to wait before reimbursements are made.
Paying your premiums on a monthly basis can cost you more money compared to paying for it annually. Find out how much more you will be paying for your premiums if you choose to pay insurance premiums monthly.
Find out if you can get your health insurance through a group policy and know the savings you can get from them. Several associations provide members savings on self employed health insurance or other group plans.
Health insurance can cost a lot and requires long term commitment. People will find ways to save money on every day purchases and yet so many consumers do not take the time to understand what they are getting when they purchase health insurance.
Health insurance is considered a major investment for most families. It can cost just as much as mortgage payments so we should spend enough time to make sure we get the best health insurance our money can buy.
Related posts from our blog:
No related posts.