Fungicide Found In Orange Juice, FDA To Intensify Testing
Jan 11th, 2012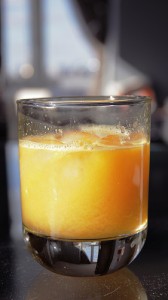 The United States Food and Drug Administration (FDA) announced it will increase its efforts in testing for fungicide recently detected in small quantities in orange juice.
FDA assured the public that the safety of the product is not a concern at the moment, and that they will step-up testing to make sure there is no contamination problem. The agency revealed on Monday that a certain juice company contacted them in late December to report that it has detected traces of the fungicide carbendazim in their orange juice products. Similar results were also found in other companies' orange juice products. Carbendazim is an anti-fungal compound used to inhibit or destroy fungi or fungal spores.
In the United States, carbendazim has not been approved for use on citrus fruits. However, this fungicide is commonly used in Brazil, which produces and brings orange to the US. The FDA reported that the orange juice company claimed to have found readings of up to 35 parts per billion in their tests. The US does not have a maximum residue level limit for carbendazim in orange juice. By comparison, the European Union has set their maximum limit to 200 parts per billion.
FDA officials has advised the Juice Products Association that the agency will start testing orange products at the border and will seize those that contain any amount of the illegal compound.
The FDA said that removing the current orange juice products from the shelves will not be necessary since the residue levels are believed to be on the safe level. However, FDA officials requested the industry to make sure their suppliers in other parts of the country discontinue the use of the particular fungicide.
Once the FDA detects carbendazim levels in orange juice that exceed safe limits, the public shall be alerted and steps will be taken to remove the products from the market according to the agency.
This news comes after the agency's announcement of improving its tests for arsenic in apple juice. FDA officials are considering stricter guidelines regarding arsenic levels in the juice following pressure from consumer groups to clamp down on the chemical.
After detecting low levels of arsenic in apple juice, the government declared it is still safe for consumption. Consumer advocates argue that the FDA allows too much chemicals, natural or man made, in consumer products like apple juice consumed predominantly by children.
The consumer group Food and Water Watch wants the federal government to regularly conduct its own testing of the products and not rely on the companies involved.
Related posts from our blog:
No related posts.