Foods To Fight Stress During The Holidays
Dec 18th, 2012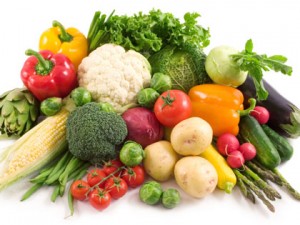 It's the holiday season. For some, it means great time with family and friends; for others, it means stressful days.
Many of us fail to stick to our diet because of the holiday rush. We should remember to eat healthy during the holidays protect us against stress. Here are five foods to fight stress and help boost your health during this season.
1. Whole grains
Whole grain foods like pasta and wheat bread can help increase levels of serotonin, an important neurotransmitter which regulates mood. Whole grain foods are rich in magnesium, a mineral believed to possess antidepressant properties and also regulates blood pressure. Consuming whole grains is good throughout the year, but they are vital during winter. Our serotonin levels drop during winter because of less exposure to daylight, so eating whole grains can help increase the mood-lifting chemical in our brains to better deal with stress.
2. Fruits and vegetables
We all know that eating fruits and vegetables is important to our health. When it comes to these foods, variety is just as important as quantity. Choose fruits and vegetables rich in vitamin A such as carrots, sweet potatoes, squash, and dark leafy greens. Vitamin A is powerful antioxidant that fights free radicals which can cause disease and contribute to stress. Vitamin A, also known as beta-carotene, can help protect your health when you're under great stress.
3. Low-fat yogurt
Yogurt is rich in protein, ribofalavin, vitamin B6, and vitamin B12. It is a great source of calcium which prevents osteoporosis, promotes weight loss, and reduces the risk for cardiovascular disease. Calcium also promotes hormone production which is important in stress management.
4. Lentils
Lentils are rich in fiber, protein, iron, folate, and other vitamins and minerals. Eating lentils helps prevent diabetes, some forms of cancer, and cardiovascular disease. Folate, an important vitamin B, helps prevent birth defects and breast cancer. A folate-rich diet helps reduce stressful symptoms such as irritability, lack of sleep, muscle weakness, and forgetfulness.
5. Almonds
Almonds are rich in fiber, protein, and healthy fats. They are ideal for snacks because they can help keep you full longer. A handful of almonds can also fill our daily vitamin E requirement. Vitamin E is a strong antioxidant and helps improve physical endurance, energy, and muscle strength.
Source: VISTA Health Solutions
Related posts from our blog:
No related posts.