Find Affordable Self-Employed Health Insurance
Jan 23rd, 2012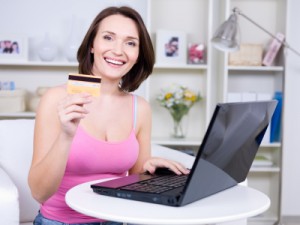 Many of you may be wondering what your insurance options are especially if you belong to any of the following categories:
Self-employed
Out of work
Have an employer who doesn't offer insurance
Unfortunately, health insurance outside of work is often very expensive. The following are ways to help you find an affordable health insurance to suit your needs and budget.
Get Covered Under a Parent's Plan
This may well be the cheapest option. If you are under twenty-six, you may be included in your parent's health plan. According Healthcare.gov, this can be done even if you are married, not sharing the same residence, and not dependent on them financially. Even if you pay your parents back for your share of the premium costs, this is most probably the cheapest option you can find.
For Special Cases: Federal/State Options
High Risk Pool/Pre-Existing Condition Insurance Plan: Under the Affordable Care Act, those having troubles with their insurance application because of a pre-existing condition can now avail of health insurance coverage by applying for a PCIP. The plan will cover major medical and prescription drug costs. Premiums, deductibles, co-pays, and out of pocket limits vary by state. In New York for example, the premium ranges from $362 to $421 monthly.
Medicaid: This program offers health coverage for individuals with limited income and/or satisfy other criteria for qualification, such as disability or pregnancy. More information about this program is available in your state's department of health.
Find Your Own Insurance Provider Using Comparison Tools
If the steps listed above do not apply to your particular case, then you will need to get a private health insurance plan that will cover either just you or your entire family. HealthCare.gov plan finder and eHealthInsurance.com are two tools you can use to find the best plan to suit you. You may need to check both because they might have different lists of plans.
Plan Types
Aside from traditional health insurance plan types, such as an HMO plan where you consult a primary care physician who refers you to a specialist when needed, or a PPO plan where you can choose your health care providers from a network, there are two types of plans that can save you money:
Emergency Coverage: Hospital-only plans are very cheap, it is ideal for healthy individuals who only need hospital care insurance in emergency cases. Additionally, new regulations require some of these types of plans to offer preventive care services, such as flu shots and well-child visits, at no extra charge.
High Deductible, HSA-compatible Health Plans: On a monthly basis, these plans can be more affordable than regular ones. In this plan, your coverage will only start after you have paid a certain amount for (usually a few thousand dollars) health care. With a Health Savings Account (HSA), you can use pre-tax dollars money to pay for that high deductible. This can save you significant tax dollars, and unlike FSAs, it is not necessary to use up all your money every year.
Associations
Joining an association or a group can help you get a more affordable self-employed health insurance. Insurance companies have cheaper group rates compared to individual rates.
Related posts from our blog:
No related posts.