Examine Your Self-Employed Health Insurance Choices
Jan 23rd, 2012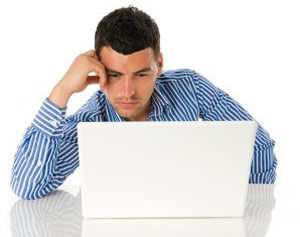 Self-employed people are used to making decisions for themselves. Several options are available for those seeking self-employed health insurance. Deciding which plan to apply for can be difficult. The following guide can help you decide which self-employed health insurance plan is ideal for your family.
Individual and Group Health Insurance
Group health insurance premiums are usually more affordable and the coverage you get is far better compared to individual policies. However, if you don't have employees under you, you might find it difficult or impossible to qualify for a group health plan. Make sure to get information from your provider or agent regarding group health plan requirements when shopping for self-employed health insurance.
Individual plans can provide valuable coverage for your family if you cannot qualify for a group plan. However, this type of plan is more expensive, since the medical history of each person insured under the policy is taken into account. Additionally, individual plan coverage tends to be more restrictive compared to group plans.
Health Savings Account (HSA)
Health Savings Account work by tying up a high deductible health plan with a savings account. The former can provide coverage for major losses while the latter may be used to accumulate funds to use for qualified routine expenses. You can save a lot of money with HSAs since the premium for your health plan and savings account contributions are tax-deductible. All cash withdrawals from your savings account are not subjected to tax if used to pay for qualified medical expenses. Limits to contributions are set by law and may be subjected to change annually.
Supplemental Health Insurance
A common cause of family financial problems in America is a disability that causes loss of work. Twenty-five percent of workers over 30 will suffer a form of disability for more than 30 days. Disabilities may be work-related while others just occur.
For work-related injuries and illness, employees are usually covered by workers' compensation insurance. For self-employed individuals without workers' compensation insurance, a supplemental health insurance policy is recommended to cover expenses related to lost wages or medical expenses usually covered by workers' compensation for work-related injuries.
Supplemental health insurance can also help cover the costs related to off-the-job illness or injury. Some types of supplemental health insurance give cash benefit to help you with your bills while you cannot go to work. Some can help pay for bills incurred for medical treatments not covered by your regular health insurance.
Related posts from our blog:
No related posts.