Revoking Health Insurance Policies
Feb 23rd, 2011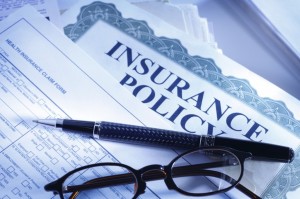 Many of the large insurance providers across the country are coming to terms with the new rules, laws, and regulations of the health care reform bill. Most have already come out and announced they will no longer be enforcing a long-standing policy of cancelling subscribers of insurance because of a catastrophic illness. You have to wonder how many individuals were severely damaged in the past because of this rescission practice that has been going on for decades within the insurance industry.
Are you wondering if this is one of the reasons why health insurance quotes on renewal policies are increasing so substantially? The increases are ranging between twenty percent up to forty percent and there is no logical reason. Well, no reason until you factor in  all that the insurance providers have been mandated by the government like having to offer insurance coverage to all children with pre-existing conditions.
The other factor is that the insurance providers can no longer cancel a health insurance policy for any adult diagnosed with a severe or life-threatening condition that is going to cost the insurance providers. This of course happens when the time comes to pay their percentage of the insurance costs to the hospitals and medical health physicians.
These two items alone are going to cost all the insurance providers thousands upon thousands of dollars that they ordinarily would not be paying out on behalf of an insured. You do have to wonder just how long the insurance providers will be able to remain a viable business if this practice is going to continue.
However, will it even matter?  The Medicaid insurance, which is government-run health care, is expanding and the single payer low-cost health insurance system is knocking at the door. The advances to medical health care technology will soon be gathering dust because we will not have the trained individuals to operate the equipment. The government-run  insurance clinics that will soon be springing up in a neighborhood near you will tend to the normal, every day cuts, bruises, broken bones, colds, and flu, but will lack the expertise of a medical universal health care physician.
The medical health physicians are rapidly disappearing and we will be left with the registered nurses, the osteopathic doctors, and the physician assistants to decide what we are ailing. The heart surgeons, internists, brain surgeons, and others with the superior medical knowledge will be read about in books and practicing their expertise in a health care center in a foreign land.
Related posts from our blog:
No related posts.