Setting Up the New York Health Insurance Marketplace
Nov 29th, 2011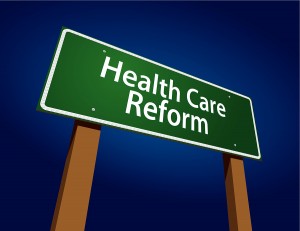 Through The Patient Protection and Affordable Care Act, states are expected to set up their own health insurance exchange which is a marketplace where consumers can easily find health insurance plans and compare the rates. This exchange is set to begin on January 1, 2014.
To plan and aid in the establishment of the marketplace, the federal government gives financial
grants to states. New York had been given a $38.1 million grant. The state became one of the seven early innovator states. This means that New York will help design the information technology needed to set up the exchange. They will also serve as one of the models in establishing the health insurance marketplace in the other states.
The state is alloted $576,000 to conduct studies regarding necessary components in setting up a health insurance exchange in an electronic marketplace. The New York State Department of Health has already initiated various studies.
Local officials established the New York Health Benefit Exchange made up of the state commissioner, the state's financial services superintendent and professionals from the health care industry.
The health care exchange will have a feature for small business owners (those with less than 50 employees) called SHOP – Small business Health Options Program. This should allow them to provide inexpensive health insurance to their employees at a time when it is becoming very difficult to give health care benefits.
Employers with 50-100 employees can also purchase New York health insurance plans for their employees through the exchange. But this provision will not take effect until 2016 – 2 years after the exchange is launched.
However the outcome of all these planning is dependent on the Supreme Court's ruling regarding the  health care reform. Since its passage in March 2010, the new health care law and its provisions had been constantly challenged particularly the mandate that will require almost all Americans to purchase a health insurance policy or pay a fee. Until a decision is reached, the fate of the health care reform continues to be uncertain. Meanwhile New York state officials will continue in their effort to set up and develop a health care exchange that is in line with the health care needs of the residents of New York.
Related posts from our blog:
No related posts.