Health Insurance Landscape
Jan 21st, 2011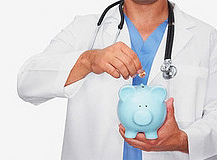 A dramatically new change is sweeping the entire country and it will take a few years before it is fully implemented. To some the health care reform will be a needed benefit, but for the majority it will become a deficit. Individuals, families, large corporations, and small businesses will find there are permanent major adjustments coming down the road.
Basically, hidden within the over two thousand pages of the health care reform bill are three basic changes that will ultimately change the entire landscape for generations to come.
1.    The passage of the federal health care reform bill
2.    New health care mandates from the previous stimulus package
3.    An overdue expansion of coding standards for exchanging patient health care data across payers and health insurance providers
How each individual will adjust is still left in limbo because all of the changes to our health insurance system and health care system are yet to come to fruition. One of the more predominant changes deals with how the patient information will be stored and shared. This will deal with the electronic health records or EHR.
A few medical health care institutions have begun to implement the electronic health records system, but the majority within the medical health care community lag behind. It is currently unknown if this will benefit all citizens or ultimately cause untold damage when the information falls into the wrong hands.
Who will be privileged to retrieve your personal information through utilizing a specialized computer program? Will current and future employers have unfettered access to your medical records when deciding whether to add you to their employment rolls? Will all the health insurance providers have access to your past medical records when deciding which of the current affordable health insurance policies will suite your needs?
Every time you call to make an appointment with a different medical health care physician, will they too have unfettered access to your past medical history? Will the implementation of the electronic health records become an unforeseen deterrent for many individuals with a medical history?
Employers prefer to offer low cost health insurance to their perspective employees and not have to pay an additional cost to those individuals with long-term pre-existing health care needs. Will this be the pivotal point that causes employers to hire another individual because they are currently healthier? It is really difficult to say at this point because at the moment the electronic health records is being touted as one of the best changes to the health insurance system and the health care system in many decades.
Related posts from our blog:
No related posts.