Health Insurance and Hospitals
Jan 13th, 2011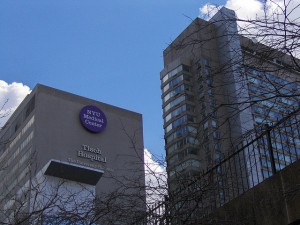 One explanation for the high cost of health insurance and affordable health care services is due to piece meal affects of the way we are charged when we require an office visit with our medical health care physicians. The same holds true when we are without an alternative. This becomes especially true when there are frequent trips to the local community hospital emergency room when unexpected illnesses or accidents occur.
What happens to families across the country when a catastrophic illness strikes? Families will come together and do everything possible to meet the demands of the health insurance provider and the medical health care community. Unfortunately, no matter how much a family pulls together in time of need, they will be filing for bankruptcy at some time in the future.
Even those who have an affordable health insurance policy that covers their needs, still face the additional twenty percent that must be paid out of pocket. Now, when you are talking about a minimal amount of cost, it is affordable. However, when a catastrophic health care issue arises, even the out of pocket expense of twenty percent of the total cost can run into the thousands of dollars.
The current health insurance system and the current medical health care system are charged individually rather than being incorporated so you have a better understanding of the total cost. Every procedure performed from the time you enter the waiting room at the local community hospital is billed separately. It is almost as if everyone attached to the medical health care profession wantss his or her piece of the pie, making life difficult for you to cope.
1.    Individual bills for medical health care consultation
2.    Hospital admissions
3.    All medical health care procedures
4.    Follow up medical health care visits
5.    Laboratory testing
6.    Anesthesia when applicable
These are only a few of the reasons why the overhaul of the health insurance system and the health care system became necessary. Yet, what are we exchanging one hand for the other to achieve. Well, a few of the goals that were sought through the implementation of the new health care reform bill are.
1.    Making affordable health care accessible to all American citizens
2.    Creative ways to implement lower out of pocket costs for health care treatments
3.    Improving the quality of health care for all American citizens
4.    Re-structuring the entire health insurance industry to bring down the cost of the annual health insurance policy
Related posts from our blog:
No related posts.