Employee Premiums Rise
Feb 14th, 2011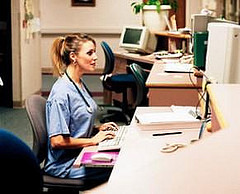 Why are the employee premiums rising by a very large margin over previous years?  Insurance providers have been seeing a dramatic rise in the number of insurance claims that are being submitted. This by itself would cause the annual insurance policy renewal to rise, but mostly to the individuals who are placing all the health insurance claims.
The passage of The Patient Protection and Affordable Care Act is also playing a role in the current rise in insurance policy premium renewals because of the additional "free" health that is being offered to every individual. The addition of thirty million to forty million new individuals to the insurance roles is no easy task for the insurance providers.
Most individuals would think that adding millions of individuals to the roles of the various insurance providers would cause the affordable health insurance policies to go down in cost. Just the opposite is occurring because there are additional mandates that the government has decided to add. One of the additions is the medical health wellness centers that will soon be throughout the country.
The medical wellness centers will offer a multitude of every day, mundane types of medical health care to all employees without any additional charges. The insurance providers are also expected to offer certain features such as the annual physical that some individuals are involved with regularly at no cost to the insurance subscriber.
Employees who generally carry the company's group insurance are also finding that they are being asked to pay more out of pocket through payroll deductions to offset the rising insurance costs to their employer. Nothing ever comes free of charge; there is always someone who must pay the costs. In this case, when it comes to the medical health wellness centers, the low cost health insurance provider is absorbing most of the initial costs.
In turn, this will play a role in your annual insurance renewal premiums to rise substantially for the insurance provider to make up the cost. Between the insurance provider and your employer, the rising costs then are transported back to you, the employee. This is when the employee sees how much more is being deducted through his or her payroll.
Universal health care and insurance benefits are being reduced more with each renewal and now with the mandates handed down to the insurance providers your future insurance benefits and your health benefits will be reduced even more.
Related posts from our blog:
No related posts.