Top Hospitals List:Choosing Your New York Health Insurance Plan
Sep 16th, 2011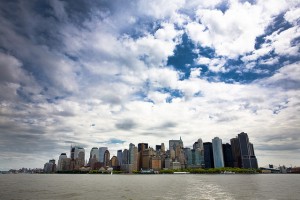 The Joint Commission has released their report that lists top performing hospitals across the country. The Joint Commission accredits health care providers in America. The report was based on how hospitals used evidence-based processes that yields positive patient outcomes. This is an annual report but this year's report gives an unexpected outcome. The list did not include big hospitals or hospitals from big states like New York, Chicago and Houston.  But small hospitals in remote areas were able to make big improvements and make the list.
The ratings were based on 22 measures with 5 illnesses: heart attack, heart failure, pneumonia, surgical services and children's asthma. The performance of hospitals as a whole has improved as shown in the results with a big increase in how hospitals follow the standard from 82% in 2002 to 97% this year. In a matter of 8 years, 9 out of 10 hospitals were able to improve their score and bring it to as high as 95%. This reflected how they uphold medical standards and best practices. Most hospitals scored low however in terms of giving fibrinolytic therapy within 30 minutes from admission and in giving antibiotics to immunocompetent intensive care unit patients with pneumonia.
The Joint Commission is planning to impose stricter rules next year. They said that hospitals that fall short of a score of 85% will not be given accreditation. Dr. Mark Chassin, the Commission President said this is not to embarrass the laggards but to honor high achievement and encourage improvement. By improving implementation of hospital standard procedures can lessen the risk of hospital infection (among others) and reduce New York's high rate of hospital readmission.
Lisa McGiffert, director of Consumer Union'sSafe Patient Project said that The Joint Commission should also make available the list of hospitals who performed poorly so that consumers can be properly guided when they choose their health care provider as well as their New York health insurance plans. This is especially important for New York residents since none of the hospitals in New York made the list.
In defense of major hospitals that didn't make the list, Dr. John Santa the Director of Consumer Reports' Health Rating Center said that the basis for the list was only centered in the hospital's ability to follow procedures but patient outcome was not included. Consumers are also advised not to focus on the list alone to judge a hospital's credibility but consumers should also look at other ratings such as the one on the Hospital compare website of the federal government to make a good choice in their health and insurance providers.
Related posts from our blog:
No related posts.