State Run Health Insurance
Jan 27th, 2011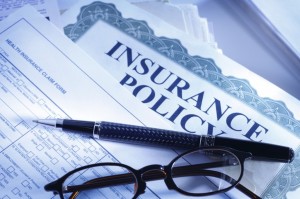 There are a few areas of our country that are gaining ground with the state run insurance program. Actually, this is not a new and viable insurance program for all citizens of a given state. The majority of states today have a state run Medicaid program for all those individuals who require assistance. Many of the current enrollees on the state run insurance program are receiving health insurance coverage free of charge.
There are other citizens in a given state who are enrolled with the state insurance program, but pay an average monthly cost for health insurance based on a sliding scale theory. The sliding scale theory allows many of those individuals who are underinsured and uninsured to receive the proper insurance, especially when there are children in the home.
All children are always a priority for the parents and for the state. Considering that all things are relative, a state run health insurance program in one state may cost more or less than an insurance program in the next state. There is an application form you will be asked to fill out and submit with the necessary documentation to prove that what you are stating is accurate.
Then it is to the discretion of the state officials to decide if you qualify for the state run low cost health insurance. Remember you will have to present accurate documentation before you will be permitted to enroll. You will also be required to notify the state when the personal living status and your income status changes. What will the state operated insurance programs require?
1.    You will be required to present a current drivers license or state identification card
2.    You will be required to present an electric bill, water bill, something that shows your address besides your drivers license or state identification care
3.    Before being eligible for state run affordable health insurance coverage you will need to present birth certificates, baptismal certificates or other documentation to prove your child or children's names and who the reside with
4.    Proof of employment whether part time or full time
The difficulty that all the states are facing with regard to state run, low cost insurance coverage is that the states are going broke. The wait time make take a little longer than average, but once you and your family members qualify for state run insurance, paid health care services will begin immediately upon acceptance. Most of the states today are operating at a deficit and federal funding is slow in coming because the government is quickly going broke too.
Related posts from our blog:
No related posts.